Happy Halloween, Y'all!
All you tricks are in for a treat with a special Halloween collaboration from Brookyln based DJ & Producer CODES & his west coast homie, DJ & Producer Flinch.  If you have yet to get into the Halloween vibe, check out this spooky//sexy track, "The Skeleton Bounce." Experienced producers with deep routes in drum & bass, Flinch brings his big bass & massive melody swag together with Codes' signature Brooklyn Bounce to create this TRILL-ifying tune. 
These bounce masters have made a killer fang banger that will light your pumpkins up this Halloween.  This eerily fun track, doesn't stop there.  They added a double whammy Halloween + Thursday appropriate video, overlaying the song to 'A Silly Symphony' a classic Disney Cartoon, an epic #tbt move. 
Be sure to add this bone bouncing new track to your Halloween party playlist to make all your zombies, ghouls, ghosts and goblins scream.
You got 99 Pumpkins, but this w*tchin' track ain't one. 
[soundcloud url="https://api.soundcloud.com/tracks/117940643" width="100%" height="166" iframe="true" /]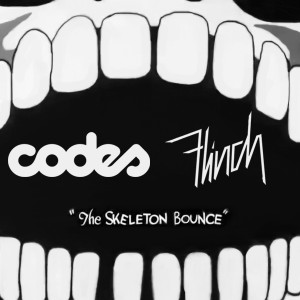 Codes + Flinch
The Skeleton Bounce