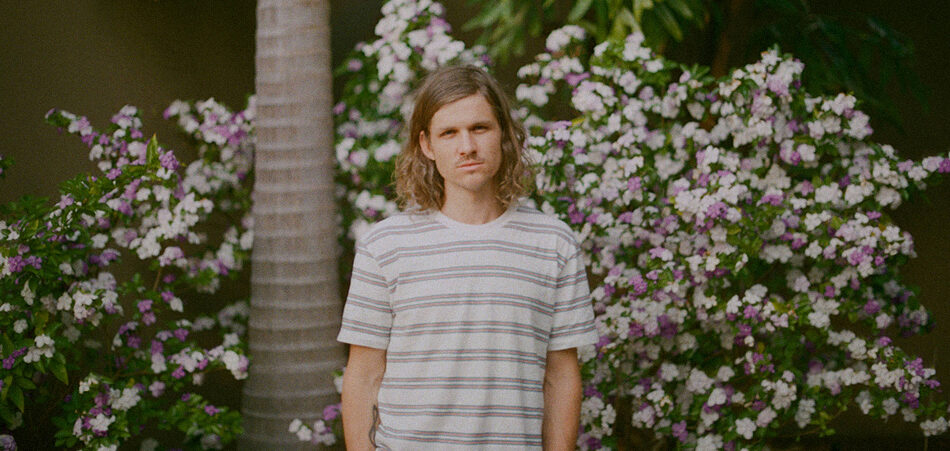 Tim Ayre has been around in different musical iterations dating back to 2011. In that time, we've seen the Australian dream-pop artist's musical maturity come full force. Earlier this year he dropped the kaleidoscopic single "LAXX" and now he's unleashed his debut self-titled EP via Kitsune Musique.
The feel-good vibes are in full force on this one as the bouncy synth lines lead us into a world of cosmic wonder. "LAXX" is the vivacious opener that is loveable in so many ways. Named after the Australian slang for "relax," the groove is undeniable in this standout track that launches into a psychedelic stratosphere at around two-minutes.
"Not Like It Should Be" showcases the most melancholic moment for Ayre with tones of romantic apathy. A lost love surely had a profound influence and Ayre's earnest lyrics float warmly with puppy dog eyes and a unique charm.
On "Nothing" Ayre regains his mojo with airy guitar melodies, sing-songy lyrics, and sparse rhythms. It's a track ripe for the beach. In North America, we may be heading into an icy winter but down under they are prepping for summer and this track proves it can withstand any climate.
What makes him so special is his ability to find a cohesive songwriting structure while still managing to explore new territory. "Barcelona" is the perfect example of that. It serves as his most expansive and lush arrangement, showing off his skills as a producer. Ayre finds ways to bring depth to a song while still feeling light as a feather. It's a true treat for the ears.
The EP's send-off "Find You" is a mellow come-down of sorts that sees Ayre taking on pure pop balladry. Combined with Soft Bulletin-era Flaming Lips keyboard sounds and an epic backbeat, this track plays like a ride into the sunset or the final hour of daylight on the shore. 
Tim Ayre is a true product of his environment and this EP is a shining gem of his musical accomplishments. While in keeping with counterparts like Tame Impala, Crumb or Homeshake, Ayre is able to separate himself from the pack with innovative songwriting and sharp lyrics that stick with the listener. 
Get the full EP now via Kitsune Musique and stay tuned for more from Tim Ayre.
Connect with Tim Ayre: Facebook | Twitter | Instagram | Spotify