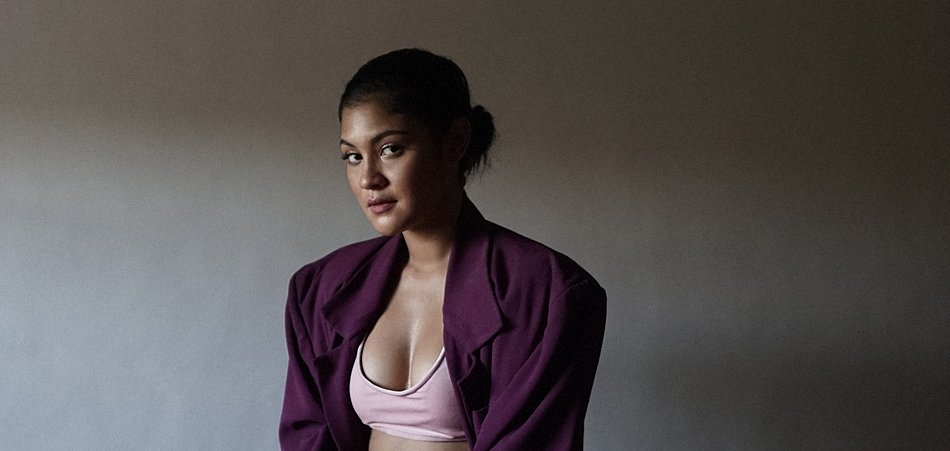 Rising electronic R&B Kiana Valenciano has just dropped a colorful and layered new single "No Rush" with the help of Australian producer Billy Davis. The dynamic new track comes after a powerful presence in 2019 that brought her debut album See Me, along with strong singles "SWEET" and "Hide My Love." Despite being an eager young artist that is full of exciting potential, "No Rush" is a relaxed and patient ballad that shows confidence and self awareness. It shows a great joy in living in the now, completely content with where things are at this very second.
In a sweet, groovy single that begs for a car ride with the windows down, "No Rush" finds simplicity and bliss in tender moments both sonically and with the subject of the lyrics. The beat is slow and steady, with gradually building sonic pulses that are meditative at their lowest and passionate at their highest. It is a gorgeous backdrop for Kiana's voice, which smoothly glides along with intimacy that never waivers. Her soft vocals are loving and reassuring, bringing real peace with her words "So cool off, take a breath. You know I don't wanna be with nobody else." After the hook that insists "We ain't gotta rush," the track answers her with a funky instrumental breakdown, adding layers and tones to get lost to. These subtleties of the beat like the walking bass riff and lush guitar sparks are an excellent supplement to Kiana's angelic voice. They provide exactly the kind of worry free energy that she's entailing.
"No Rush" is a must for lazy days, evening wine, and afternoon naps. It provokes serenity and tenderness in honest and creative ways, never failing to stay exciting or engaging. More importantly, it is a pristine example of Kiana Valenciano's raw vocal talent and lyrical intimacy. Don't let the easy going nature of the lyrics fool you, this track demands to be heard.
Connect with Kiana Valenciano: Spotify | Instagram | Youtube