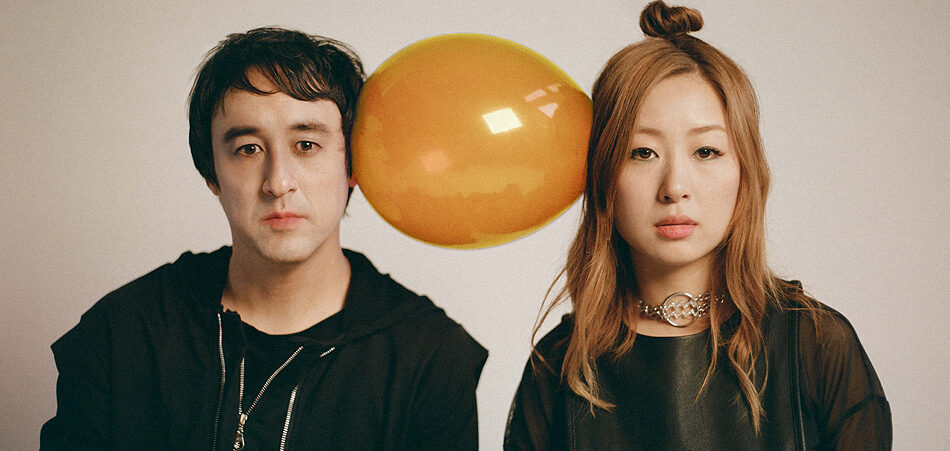 Meet the newly formed dream-pop duo Night Dreamer, comprised of L.A vocalist Mindy Song and The Smashing Pumpkins guitarist Jeff Schroeder. Coming from two different disciplines, their harmonious collaboration yields a vibrant sound that is neither rock nor pure pop, but a sound all their own. And one they've meticulously cultivated in their recently released debut EP, Treasure. Dropping the visuals to one of its more striking tracks—"The Taste"— they exude the definitive energy that makes Night Dreamer so wonderfully refreshing.
Dark yet vivid in colour, the video seamlessly flits between shots of a staged performance of "The Taste" and a futuristic video game storyline. The bright shades of red and blue dispersed throughout create a sense of bewilderment and curiosity that is amplified by the dynamic soundscape. Emitting an almost jittery energy with urgent chords and all-consuming instrumental breaks, it becomes difficult to distinguish where the track begins, and the video ends. And while it's the crisp drums and fuzzy guitar riffs that grab your attention, it is Song's raw vocals, floating over a bed of gliding synths, that ultimately hold it. 
While the production is big, and the video even bigger, "The Taste" wasn't always as revered by the duo. "[It] was a bit of an outlier at first," they explain. "We weren't sure it was going to fit well with the rest of the material we were writing at the time. However, once we finished the EP, people kept on telling us it was their favourite song." And it's easy to see why. Between the bold instrumentation and elusive lyrics, the finished result epitomises the duo as a band steeped in the art of storytelling, with a slight and welcome flair for the dramatic. 
Connect with Night Dreamer: Facebook | Twitter | Instagram | Spotify