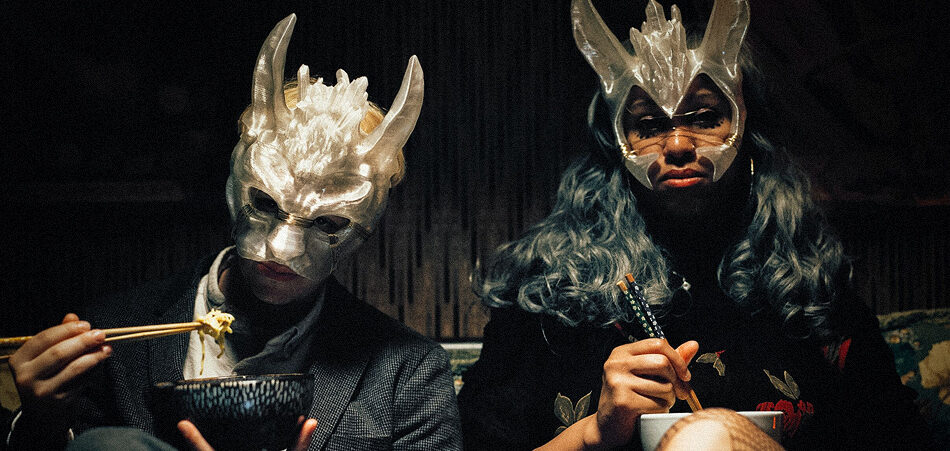 UK duo Jadu Heart deliver a multi-dimensional work of dance music that leaves listeners mesmerized with their latest single "Whitefang" - a fusion of dazzling ambient sounds layered over shimmering soundscape that enraptures the soul. 
The vibrant soundscapes and echoed vocal elements breath a deep evocative layer into "Whitefang" that transports listeners up into the ether. A mastery of production showcases the duo's ability to seamlessly transition from gentle atmospheric builds, brooding bass and eruptive orchestral climaxes. "Whitefang" is a masterful blend of ambient elements, pulsating beats, and deep house soundscapes that travel back and forth between each other to create a deeply layered track unlike any other.
"This song wasn't really going to be on the record but then we started playing it live and it became almost everyone's favourite live track," the duo state of the new single. "We use it to finish sets as there's a serious emotion to it when it builds up and the real only time we shout on stage."
Members Alex and Diva perform in hand-made masks as their semi-fictional counterparts Dina and Faro. These personas allow the duo to utilize the lens of storytelling and disguise uncover deeper truths about themselves. 
Jadu Heart's "Whitefang" is a part of the 50th installment of Adult Swim Singles and is a preview of the duo's debut album Melt Away, set for release on August 16.
Connect with Jadu Heart: Facebook | Twitter | SoundCloud