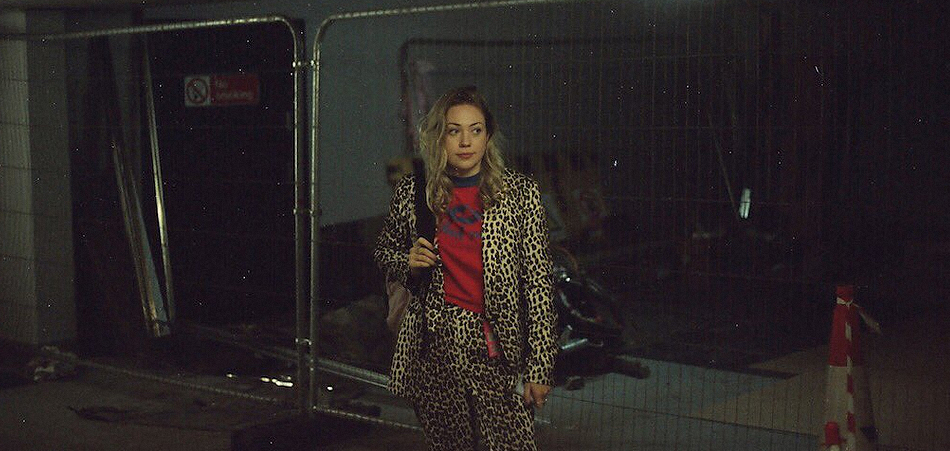 The chant for the wishful to never work again comes on Lauran Hibberd's latest release "Sugardaddy." The Isle of Wight artist continues her vigorous dosage of indie-pop and carefree tone in the humorously portrayed accompanying video. Shot by Skinny Mammoth Productions at St. George's Football Club on the Isle of Wight, Hibberd's hymn to abolish financial woes shines past the U.K. indie scene and welcomes listeners to Hibberd's dark sense of humor.
Styled as an audition, Hibberd's wants are straightforward within the track: "Would you like to be my sugardaddy? I'm tired of working seven days a week." As prospective candidates walk through the ballroom and attempt to dazzle, Hibberd's critical eye weigh out her needs and gain. The easy-going nature of the video, matched with Hibberd's stern portrayal during auditions, make it hard to believe anyone was ill at ease during production. "This was the most awkward thing to film, but these guys are sports!" explains Hibberd. "'Sugardaddy' audition style filming was always the angle I wanted to take with this. I wanted it to be like a warped episode of Strictly Come Dancing." 
Charming throughout, the playfulness of each actor was never lost through the antics. Traits of slacker-pop continue to charm the melodic musings, "he might die in his sleep," for a bright hook and sense of optimism for Hibberd.  While still being contemporary in its overall production, "Sugardaddy" holds on to a blunt D.I.Y. ethos that is at the root of the genre. Between each questionable shot of early retirement, Hibberd's sweet matter-of-fact vocals compliment the bright and crunchy guitar chords for a candid approach of living life.
The untroubled craftsman of Hibberd marries her natural, infectious melodies that are heard upon each release. With an agile sense of sarcasm "Sugardaddy" pushes Hibberd as an artist to cheer besides. Catch Hibberd on tour as she is currently supporting Hippo Campus. 
Connect with Lauran Hibberd: Twitter| Instagram| Facebook | Website