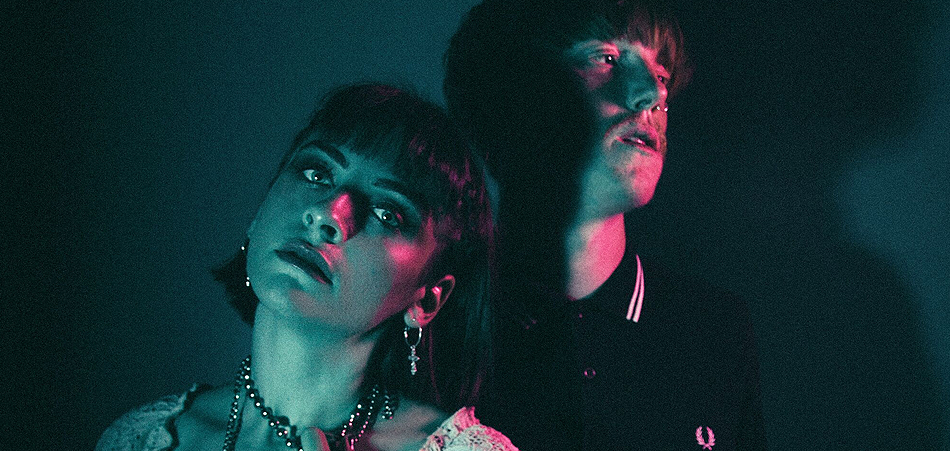 Indie pop darlings IV League have unveiled a new video for their single "Lose Me". The latest track comes off their upcoming debut EP, which is slated for release early 2019.
Since their debut in 2016, the Australian band have unleashed a flurry of alt-pop bangers. "Lose Me" however, sees a change of pace from their previous upbeat sounds. IV League instead delve deep into a poignant pensive mood. Their music video responds with a darker look, indulging the outfit's penchant for the dramatic.
Taking its cues from occult films such as Suspiria, the video reflects the melancholic tones of lead singer Bella Venutti. With her distinct vocals upfront, Venutti's presence takes the center of a dimly lit scene. Her slow-burning lyrics question a desire for validation. All the while, two figures prim and prep the frontwoman like an Ophelia in a David Lynch realm. "The result was a self-reflection of sorts, assessing my feelings at a pretty dark and confusing time in my life," says Venutti. In writing the song she admits, "I was feeling really scared and anxious about the transition from adolescence into early adulthood. In this time I could feel that I was really difficult to be around."
"Lose Me" also marks a moment in IV League's creative independence. A first in the indie band's recorded output, the track features Venutti's defiant vocals clean and clear. It also sees the band take directorial reigns of the music video. "Creative control was really important as we had a clear vision for how we wanted the clip to play out," explains Venutti. "We didn't focus too much on a narrative arc. We just wanted to play with our aesthetic inspiration and give a sense of emotional turmoil in a theatrical way."
Connect with IV League : iTunes | Instagram | Facebook | Spotify