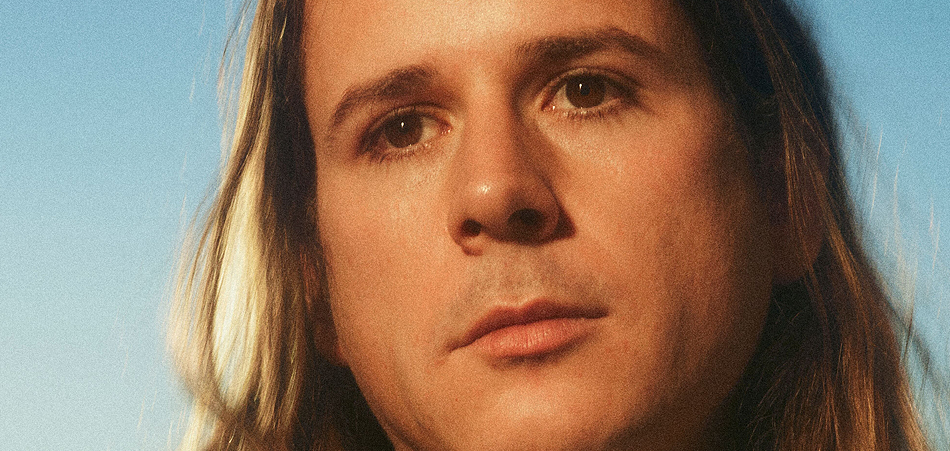 The enigmatic artist Buvette has returned with a new single and accompanying video entitled "In Real Life." Buvette's almost chant-like vocal delivery pairs with striking visuals from director Joseph Bird to create a dreamy experience that should create some serious intrigue for his upcoming EP Life. The four-track effort is due for release on March 15 via the Parisian label Pan European Recording and is said to preview a forthcoming full-length album.
Buvette worked with Apollo Noir on the EP that will include "In Real Life," and the track has an understatedly poignant sonic aesthetic that supports Buvette's imploring lyrics. The slow-moving electronic beat has a surprising amount of heart, most noticeably from it's churning synth bass lines that give the track consistent momentum.
As previously mentioned, the song's provocative video offers an added dimension that takes the things to another level. It consists of a single shot that gradually zooms in and then back out, showing Buvette fashioned to look like a statue. We soon see that he is holding a smaller, singing version of himself in the palm of his hand, which he eventually closes before looking toward the camera to finish the remainder of the vocals of the song. With the captivating video and music for "In Real Life," Buvette seems poised to put forth some truly distinguishing work with his upcoming EP and subsequent album.
Connect with Buvette: Facebook | Twitter | Soundcloud | Spotify