STWO (pronounced Stu) is notorious for being an under the radar ambient beatmaker.  But on Friday the Parisian producer made some seriously sultry soundwaves with the release of his new EP titled, D. T. S. N. T, in which he collaborates with vulnerable vocalists that riff seamlessly over his masterpieces. STWO makes ripples in the water for these voices to float delicately over – like a hazy hot steam flirting with the surface of a deep blue sea.
"Far From Home" introduces D. T. S. N. T with a plethora of different sounding instruments that melt together under a druggy haze. I think of this as setting the stage for the rest of the EP; sort of like a drumroll , sort of like a Dirty Diana sample & sort of like an invite to a war dance in outer space.  The Parisian producer recently moved to Drake's hometown in 2015 so the title makes a whole lot of sense. "Haunted" was previously released with one of the most low key sexually enticing photos of Sevdaliza that aroused listeners everywhere.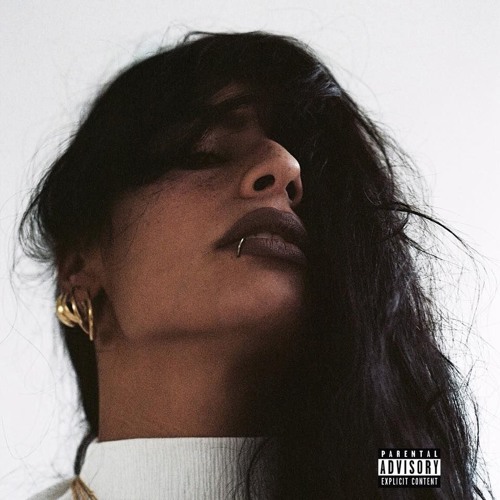 Sevdaliza's vocals perfectly match the cover art aesthetic with her raspy, alto and sultry vocals that seduce us under the sheets second by second. My personal favorite track off the project is "Insecure". Although he sounds like the immaculate concept between JMSN & Abhi Dijon – the vocals on this track actually belong to a gifted singer and songwriter, Brent Faiyaz.  The lyrics reminisce on the repercussions of heartbreak by wearing the scars on your sleeve. His vulnerable vocals trace delicately over this alternative R&B soundscape by STWO & Atu. The next track is sort of a onomatopoeia of a song. STWO lays down deep pockets that are filled with emotional trap rhymes by Detrooklyn artist, Amir Obe and bone chilling vocals from the Toronto based artist, Daniel Caesar. The EP speeds up with songs like "Angeles" and "Out At Night" that feature falsetto vocals from MK Grands and raspy rifffs from A. CHAL. These tracks demonstrate a more alternative electro R&B sound over an uplifting groovy production carried by catchy hooks.
"All Alone" features BADBADNOTGOOD & Shay Lia. I love that these wavy producers join forces back to back with the same artists. BADBADNOTGOOD & Say Lia were both recently featured on the Haitian Sensations album 99.9% and are now here to give us a different taste of their flavor but this time, backed by STWO. These Soulection collabs make me feel like I'm sitting at some 5 course dinner at Joe Kay's crib and each meal is served by a different artist satisfying my appetite – bite by bite. Last up is "Blue Sky" which finishes the album with slow reggae chords and vocals by  Sunni Colón – who makes this outro dip into a couple different genres like rock, electronic and R&B. For real though, the entire project is pretty ideal for the weeks in between the sheets – aka those perfect baby-making bangers (so much pun intended). Not that the goal is to always make a baby – of course that's not the goal. But you better fuck like it. 
Listen to this album on Apple Music, or wait until August 5th where it will make appearances everywhere! 
And yo, catch this baby-making beat banger on tour:
July 29: East Room – Chicago, IL

July 30

: Market Hotel – Brooklyn, NY

August 5

: Shambala Music Festival, B.C.

August 13

: Positiv Festival – Marseille

August 18

: Pukklepop Festival – Belguim

August 20

: Milsoc Festival – Poland

October 21

: 170 Russel – Melbourne, Australia w/ KAYTRANADA

October 22

: Metro City – Perth, Australia w/ KAYTRANADA

October 23

: 170 Russel – Melbourne, Australia w/ KAYTRANADA

August 26th

: The Sound You Need Festival – Malta

October 27

: The Tivoli – Brisbane, Australia w/ KAYTRANADA

October 28

: Studio The Venue – Auckland, New Zealand w/ KAYTRANADA

October 29

: Enmore Theatre – Sydney, Australia w/ KAYTRANADA
Buy tickets here!
Connect with STWO: Soundcloud | Facebook | Twitter | Instagram