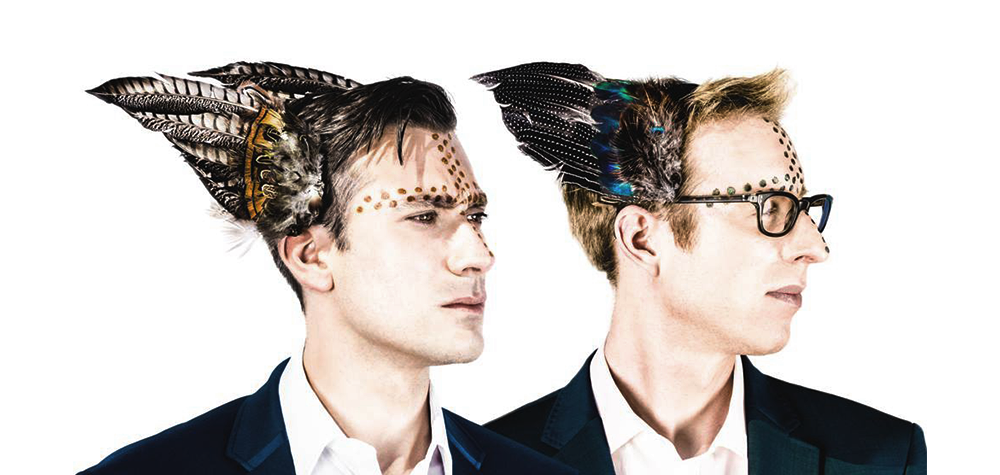 Electronic pop duo Loframes is crushing 2016 one track at a time. Having made their debut last year with the glittering infectious grooves of the Get Real EP, James Yuill and Franck Russo keep getting better and better as they mature and fill out their signature sound with every release. Following their stellar remix of M83's hit "Do It, Try It," Loframes is back with a new original called "Since You've Gone."
James and Frank team up with France's Anoraak, who's been known to cook up these distinctly melancholy, rainy day numbers--most notably being associated with hit movie Drive. Even beyond the obvious contribution from Anoraak's detached vocals in "Since You've Gone," that signature style certainly makes itself present throughout the track. Between the chilled lush synths, emotive instrumentation, and blurred layers, there's an overall sense of longing that comes with a break up or being apart from someone you love.
Out now on Midnight Paris, the Since You've Gone EP comes with a couple of remixes. Brooklyn's LEFTI turns up the intensity, bringing out some harder synths and shaking some of the misery. On the other hand, Swiss producer Worship takes us into space with his lavish hypnotic 80s-inspired synths. Check out both remixes and get fully immersed in the Loframes experience with their latest mix.
Connect with Loframes: SoundCloud | Facebook | Twitter
Connect with Anoraak: SoundCloud | Facebook | Twitter