When we spoke with Gareth Emery in 2014, he was admittedly riding a wave started with his hit "Concrete Angel," vowing to challenge himself consistently throughout the future of his career. He'd just finished his album Drive, and was already working on his next album project with the motto, "A good melody can change the world." 
Today, details of that next album have been officially announced. Entitled 100 Reasons to Live, the album will be released on April 1, 2016 via Garuda/Armada Music. The album will include his already released singles "Hands" and "Until We Meet Again" with Ben Gold, along with its next single that was debuted today, entitled "Reckless." Featuring gorgeous vocals from indie UK singer Wayward Daughter, "Reckless" is a demonstration of Emery's talents with melody, and blending house, trance and pop music together.
100 Reasons to Live comes with great hype to impress like he did on his 2010 debut Northern Lights and with Drive. The full-length release will feature additional collaborations with Ashley Wallbridge, and of course, friend, fellow DJ and singer on "Concrete Angel," Christina Novelli.
Tracklisting for 100 Reasons to Live:
The Story So Far
Cloudline feat. Joseph
Far From Home feat. Gavrielle
Reckless feat. Wayward Daughter
We Were Young feat. Alex & Sierra
CVNT5 feat. Ashley Wallbridge
Make It Happen feat. Lawson
Hands with Alastor feat. London Thor 
Lost feat. Janet Devlin
Save Me feat. Christina Novelli
Until We Meet Again feat. Ben Gold
I Could Be Stronger (But Only For You) feat. Corey Sanders
Sansa
 Bonus track
Cruiser feat. Alex Sonata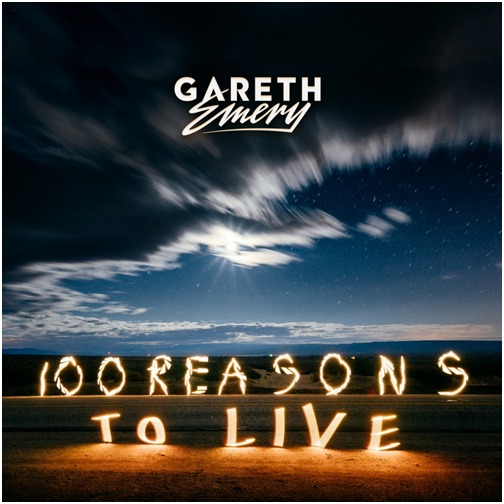 Upcoming Tour Dates:
| | | | |
| --- | --- | --- | --- |
| DATE |   | CITY | VENUE |
| Thu | 4/7 | Washington, DC | Soundcheck |
| Fri | 4/8 | Denver, CO | The Church |
| Sat | 4/9 | Chicago, IL | Evil One |
| Wed | 4/13 | Brooklyn, NY | Output |
| Thu | 4/14 | Austin, TX | Kingdom |
| Sat | 4/16 | San Francisco, CA | Audio SF |
| Wed | 4/20 | Boston, MA | Ascend |
| Thu | 4/21 | Toronto, ON | Coda |
| Fri | 4/22 | Minneapolis. MN | Spades |
Connect with Gareth Emery: