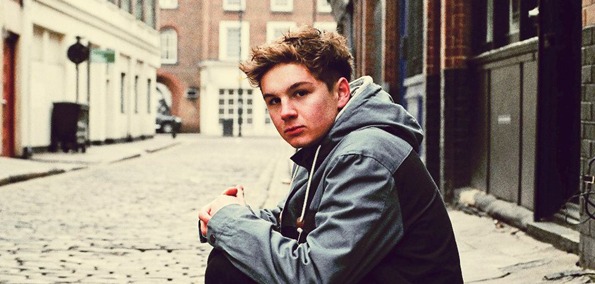 At only 17, Sam Knowles, AKA Karma Kid has been seeing his fair share of accolades and BBC Radio airtime. Just a few months ago he released his entrancing single "It's Always" on Bondax's label Justus which called for a few very special BBC radio personalities like Nick Grimshaw's, Sarah Jane Crawford, and Annie Mac to sing their praises. His sound is a breath of fresh air and his talent is rare to say the least. Echoing the likes of Disclosure, Star Slinger, and Bondax, he is not just another UK producer.
With no specific genre to fall under, call it "avant-garde" UK. Once again Knowles is back with another track that pushes the envelope, XLR8R calls "In My Arms" a "club-ready production… one that sits comfortably amongst his peers without sounding like just another drop in the ever-expanding pond of the UK-bass scene." While Knowles took some time since the last single he put out, he verifies that it is about quality not quantity. Not one to ride the wave of media hype, the Derbyshire producer delivers the first record from his collection and it does more than show his sonic maturity. It's groovy, it's funky, it's everything a track should be and the same goes for the music video that is a collage textural and visual obscurities. A kaleidoscope of seductive imagery and artistic filters to match the unstoppable groove you might just want to do yourself a favor and check it out. 
It wouldn't be right if he didn't fire at us some follow up remixes, so be on the lookout for beats by Kent based producer Maths Time Joy and Brooklyn based producer/DJ Sweater Beats. A little birdy also told me he has been putting in some quality studio time with mates like Star Slinger, Friend Within and Bondax. It looks like Karma is on the side of this young lad.  
[soundcloud url="http://api.soundcloud.com/tracks/87232691" params="" width=" 100%" height="166" iframe="true" /]