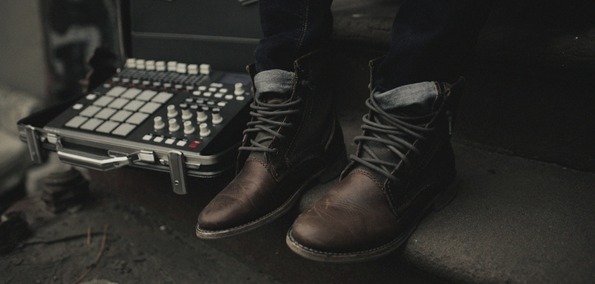 Move over industry heads, a new wave of producers are creeping in under the limelight. Just as shadows are known to do.
A talented cast of artists and producers have pieced together a 14-track showcase that serves as a template for the future. Shadows comes courtesy of Marinate Media, an Ohio-based collective and creative agency,  and it's a mood-evoking CV of tomorrow's young talent. Many of the producers are under the age of 18, with two of them still battling acne at 16, and they're all a talented bunch.
Since they're all anxious to creep out of the darkness, we're going to name them one-by-one: NO SIR E, Lord Plawz, Natural Curves, BøneS, Fantasy Camp, Do$age, SXMPLELIFE X Yung Yadi, KT the Terrible, Contact Lens, Eric Dingus, Black Noi$e, Mr. Mockwell, Action Bastard, and Stacy. Wheuu... Get at them.
Some of these young cats have done work for the likes of guys like Lil B, MondreMAN, ANTWON, Joey Bada$$, Boldy James, and Alexander Spit. And though Shadows moves from lo-fi hip-hop to chillwave at the drop of a dime, it works even when at times it seems it shouldn't.
Stand-outs include "Caviar Fettucine", "Flibberdy", "Destiny Mountain", "kill bill", "sdh2", and "Optimistically Cynical". Though, like young age, it tends to stale as time progresses, Shadows accomplishes what it came here to do, and that's climb out of obscurity. 
 [soundcloud url="http://api.soundcloud.com/playlists/3255043" params="" width=" 100%" height="450" iframe="true" /]
---
Marinate Media
01.10.2013