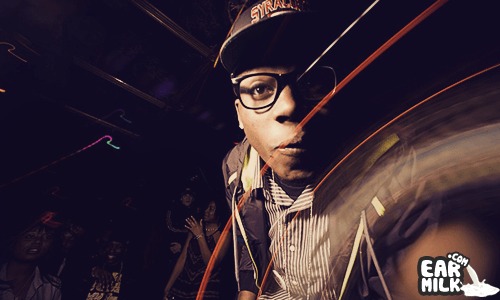 Theophilus London describes his music as being a blend of soul, new wave and pop. Now take those three genres and add that he raps as well and you have described what 50% of his music sounds like. Since I was put on to TL last year, he never ceases to surprise me. No two songs sound the same, and musically he certainly is all over the place.
This track in particular is from his album that dropped back in April earlier this year entitled, This Charming Man via Normrex Records. TL teamed up with fellow Normrex artist, electro beatmaker extraordinaire, Machine Drum to do this track. "Enjoy The Sun" reminds me of Cali, and the visuals only reinforced that nostalgia. Its laid back, wavy synths are cool enough to put you in the mindset of a Sade' tune. While the slow sequence and timing of the bass\claps arent exactly those of a typical Machine Drum dance track, he does stick to the script a little giving just enough to make you sway and nod. Big up to the Fader mag.
Theophilus London - Enjoy the Sun
Keep Listening.