Pop duo Amethysts, hailing from East Anglia, have recently unveiled a stunning remix of Loome's latest track "Talking to Strangers". The remix showcases the duo's own atmospheric and electronic style, giving the original single a renewed ambient twist that highlights their exceptional music production skills.
Oktae, who makes a guest appearance with his vocals in the original single, takes a backseat in the remix as Amethysts enrich the track with cozy synthesizers, tasteful guitar riffs, and processed vocal harmonies with ample reverb. The remix brings out a somber and evocative mood that contradicts the original's lively character, while still preserving the captivating lead vocals.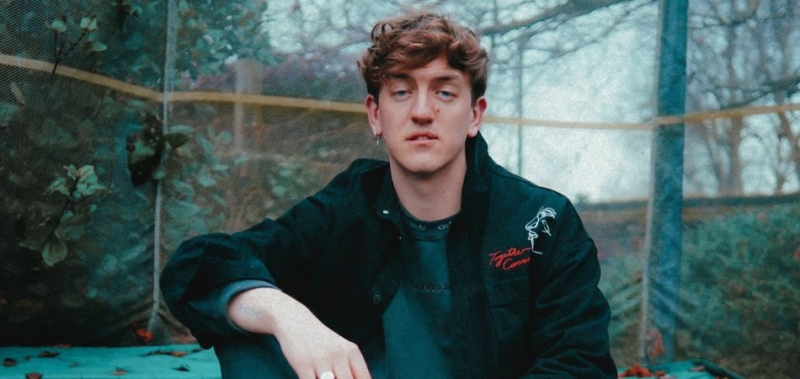 Amethysts' music style combines breezy synthesizers, sharp guitars, and deep electronic bass to create stirring sonic landscapes that support the soft vocal harmonies of Clarice and Simon. Their exceptional music production skills have earned them collaborations with the esteemed producer Shuta Shinoda (known for working with Hot Chip, Ghostpoet, and Daughter) and reputable record labels such as RAMP Recordings (associated with James Blake and Jamie XX) and Manimal Vinyl (recognized for War Paint and Bat For Lashes). The duo's self-titled debut album is full of sparkling tracks that showcase their blend of atmospheric indie-electronica and dream pop. It's no surprise that Amethysts have earned a reputation for creating stunning music that is both emotive and ethereal.
Loome is the solo project of multi-talented musician, producer, and writer Tomas Frankson from Suffolk. His 2021 single "Psycho" has achieved remarkable success globally, extending its reach to Asia and accumulating over 500K listeners to date. With Amethysts' remix of 'Talking to Strangers', the duo has once again demonstrated their exceptional music production skills, creating a stunning rendition that showcases their own unique style while preserving the captivating lead vocals of the original track. This is definitely one remix that is worth a listen.
Connect with Amethysts: Facebook | Instagram