Wilderman has stirred from his lockdown to bring us "Cope Trip"—an instantly accessible summer mood that, like coconut La Croix, is as tropical and refreshing as it is impossibly distant. Rob Gungor, the mind behind Wilderman has been crafting tracks under the moniker out of Marfa, Texas since 2015. Since then, Gungor has released a body of work including 2018's Artifice LP that details his interest in digital approximation, surmised through honest vocals and his bright, minimalistic production style serving as their analogue. 
Gungor wrote the track during the pandemic and described his thought process in saying, "When it comes to the pandemic – we are all over it. We need to take a trip from time to time, in order to cope. Whether that be irl, on a screen, or in our brains. For me, making this song was my own escape during lockdown. Hopefully, it does the same for you." The visuals for the track mirror this isolation and remind of Captain Jack Sparrow's time in Davy Jones' Locker. Gungor is alone with his thoughts in an endless sea of white sand dancing, contemplating, and just trying to cope. 
"Cope Trip" opens with a tropical, easy-going series of synth plucks held together by snappy percussion. Despite the warm, inviting tones, the track carries an escapist self-awareness. Breathy, understated vocals are made more natural and organic next to the stiff confines of bouncing synths around them. "Cope Trip" plays out like a mid-afternoon daydream leaning more towards longing than anticipation. Despite this, the track is instantly memorable and the perfect accouterment to a potential summer cope trip of your own.
"Cope Trip" is available to stream here through Do Your Thing Records.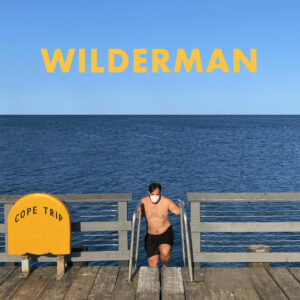 Connect with Wilderman: Instagram | Twitter | YouTube | Website | Facebook