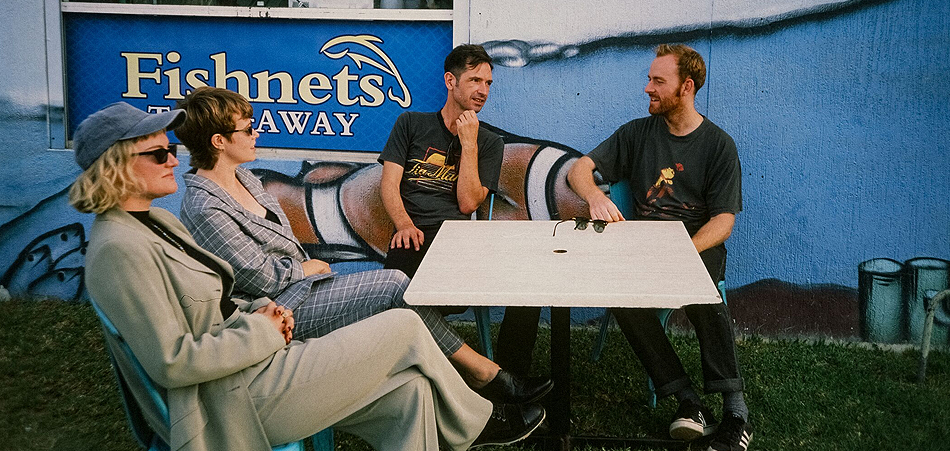 Recently signed to Fat Cat Records, Aussie punk four-piece Loose Fit reveal their dirty, gritty new single "Pull The Lever".  Looped with a heart-thumping and incredibly addictive bass line, the debut single is a hearty introduction to the band from down under.
Picking at life's endless opportunities for gambling, the single criticizes the decay of our human attention spans. Explaining further, lead singer Anna Langdon says: "Apps on our phones are designed like slot machines. It's addictive and exciting to play a dating app. Refreshing or swiping is like pulling the lever of a slot machine to see what you got. That design is no accident in an attention economy."
With the monotone, almost-spoken vocals from Langdon, "Pull The Lever" is a beefy assault to the ears. It's craftsmanship is elegant, albeit repetitive, but in a sleek way that hooks you in entirely. With a blur of lead guitars and drum thuds, the single teases what's to come on the band's debut EP. Despite playing their first shows early last year, Loose Fit are a band were simply made to create brash music. These antagonistic sounds aren't pure luck; this foursome were meant to gift our ears with punchy melodies. Give me more. 
The band's debut EP is released April 3rd.