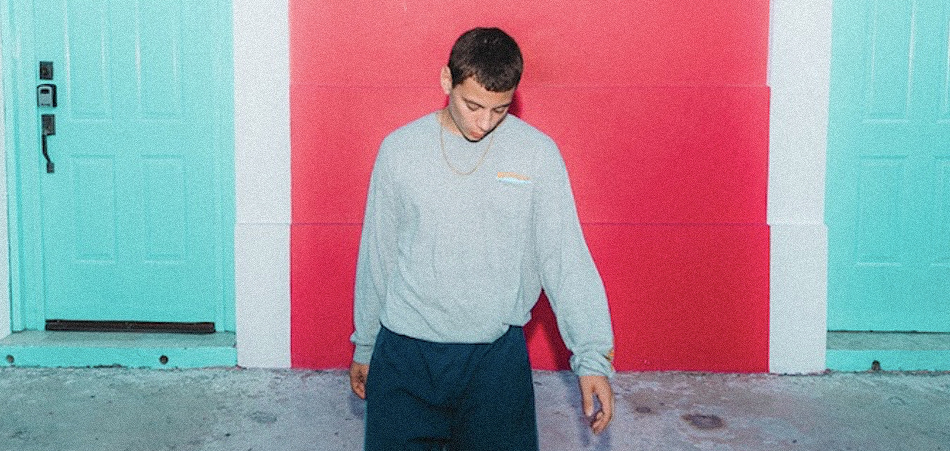 At just 17-year-old Finnish singer-songwriter Louie Blue is thinking deeper about the moods we as humans go through, and he's crafted such an EP entitled Notes to match most moods that you might be going through, whether you're dancing, laughing, loving, thinking or missing something, he's leaving it up to you the listener to decide what you want to feel when they push play on his latest record. Notes is a 9 track EP laced with electro-r&b sounds and funky snappy grooves met with soulful, easy-on-the-ear vocals. 
In Louie's own words through an interview with EARMILK, he explains that "the production, lyrics, and rhythm can all be understood in many different ways. Even if it is an upbeat, rhythmic song, the production provides a deepness that can be felt as the emotion that feels right for you. The songs don't follow any specific storyline or connection between them." While it's a smorgasbord of sounds, overall the album gently floats on from the opening track comically titled "Hence, the introduction", which leads way into "Down The Road"—a song that talks about missing something or someone and being unable to be in touch with that particular thing or person.
More romantic songs playout with "Notes About Hailey," and "Like That", with production reminiscent of early Disclosure sounds. "Blue Genes" is a feel-good single and overall big picture representation of the project's overall mood and tone, while Louie says the EP is here on the production side to suit any mood of yours, it's overall to us an upbeat chill take on modern electro and R&B, with soulful undertones. Give it a spin. 
Connect with Louie Blue: Spotify | Facebook