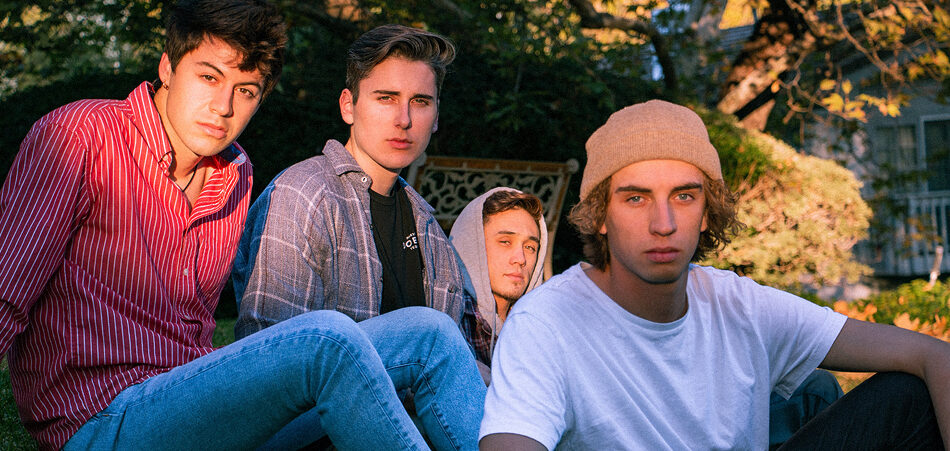 From the salty air to the sunny hills, the intangible qualities of Southern California can make anyone a little more whimsical, and a lot more dynamic. At least, that is what the L.A-based quartet The Millennial Club exude in their jubilant brand of indie pop. Following the release of their debut EP, She's So Insane, they remind us once again of the splendour of that California sun with "Coffee In The Morning", a track laced with summer brightness under a warm blanket of winter melancholy. 
Enveloped in a tender production of rich percussions and wistful synths, "Coffee In The Morning" feels delicate, like a carefully guarded bud on the cusp of blooming. The subtle sparkling effects and effervescent notes gently fold in contemplative layers over the breathy vocals, engulfing them in a loving embrace. A feat that is repeated with the playful entanglement of Andres Owens' and Tori Romo's voices, falling in and out of sync as they contemplate the stages of love and the challenges they bring."It's the struggle of feeling like you're no longer connected the way you once hoped to be," they explain. "The song personifies the notion that there are two ways to go about struggle in a relationship: you can decide to walk away, or you can stick it out. The centerpiece of the song — 'If it was easy, everyone would do it' — is meant to affirm that everyone encounters hardships and ultimately, there's reward in working through each other's differences."  
Proving once again that sad can still be blasted while driving off into a West Coast sunset, The Millennial Club remind us all that while we may never understand love in its full capacity, we sure as hell love listening to it. 
Connect with The Millennial Club: Facebook|Twitter|Instagram|Spotify