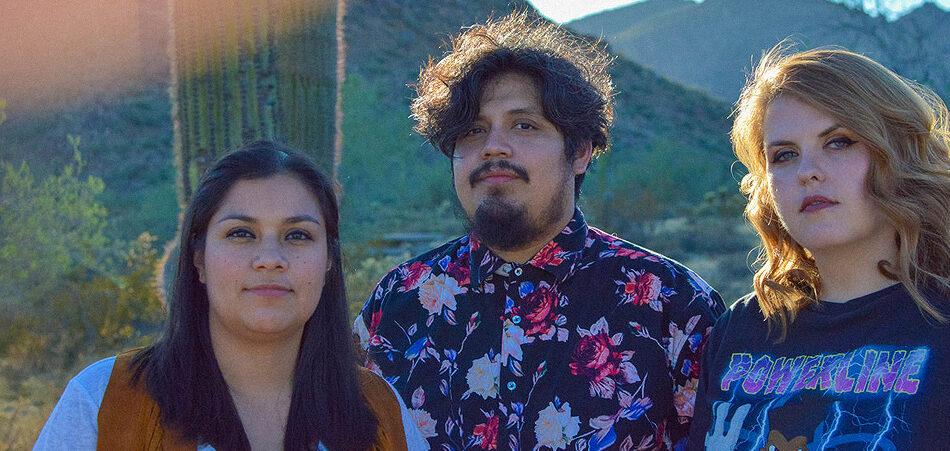 Citrus Clouds, a dreampop collective from the hot streets of Phoenix, AZ, have just released the first single from their upcoming second LP titled Collider. "A Pastel Sky" has all the elements of dreampop/shoegaze virtue: lucid guitar riffs that swell to a speedy drum rhythm leading toward breakdowns where the bass incessantly thumps away. The harmonious track is as euphoric as the sight the title suggests, and in a way, soothing too. The group has refined its sound, in earnest, since its 2017 record Ultra Sound and that is evident in this fresh end-of-year treat.
Citrus Clouds are part of the dreampop/shoegaze revival that has been bubbling up since the middle of the decade; the appeal of the movement is in its various sonic textures, which have forced musicians to explore what technology has to offer. From laptops to reverb/delay pedals and even old-school flangers, the genre demands some knowledge be at your feet. Citrus Clouds do a great job of creating their unique atmosphere, and that skill, here and elsewhere, is appreciated.
The group has a scheduled show at Rebel Lounge in their hometown, for December, 27th, which means the group plans to close out the decade emphatically—thumbs up to that. The new LP, Collider, is set for release in 2020 and should be another notch in the band's belt, as well as a perfect dose of dreampop for listeners to indulge in. Check out "A Pastel Sky" and allow yourself a break from your pressing thoughts.