It's 46 degrees in Chicago today. The storefronts are covered with holiday decor and the warm energy from families parading the city masked the windchill. It's Thanksgiving weekend and for most this is a time filled with joy and happy memories. However, today, November 29 is also John Walt Day, an event born from the death of Chicago rap legend Walter Long Jr.
Two years ago, Pivot Gang lost an important piece of their puzzle. Walter Long Jr., a member of the Chicago hip-hop collective, was murdered on February 8, 2017, at the young age of 24 years old. At the end of Pivot Gang member Saba's track "Prom/King", he paints of picture of his relationship with his cousin Walt. We hear about the unforgettable memories the two shared and ultimately the 24-year-olds vulnerable death. Walt utilized his creativity to ignite happiness and inspire others through his music. Despite a life short-lived, his dreams continue to live on. In honor of his legacy, we have John Walt Day- a benefit concert where 100% of the proceeds go directly to supporting inner-city Chicago youth in the arts. The John Walt Foundation, also founded by Saba and John Walt's mother, gives scholarships to five young Chicago artists every year during this time. For 2019, Red Bull Music Festival Chicago held two back-to-back, sold-out editions of the John Walt Day benefit at The Metro.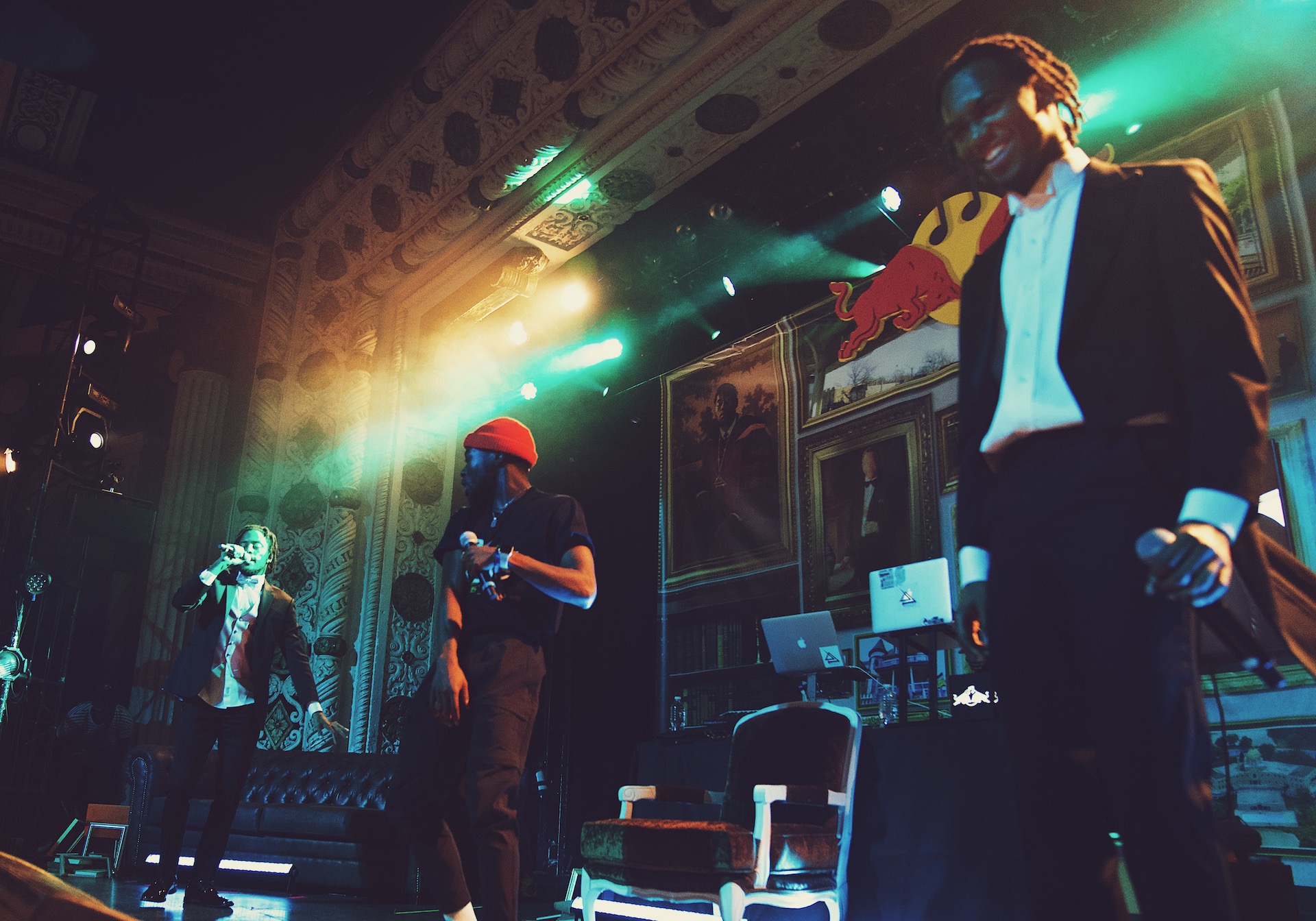 "This is a motha f*ckin family affair. This is the Pivot Gang" – Saba 
Photo Credits: Mason Foster
Immediately upon entering the Metro theatre, we transcended into the authentic storytelling of Pivot Gang's life experiences from their perspective. The musical set began with Pivot Gang member Dae Dae introducing us to the journey of lyrical greatness we were about to embark on. Shortly after Saba, Frsh Waters, Joseph Chilliams, and MFnMelo joined Dae Dae and Pivot Gang producer Squeak on stage.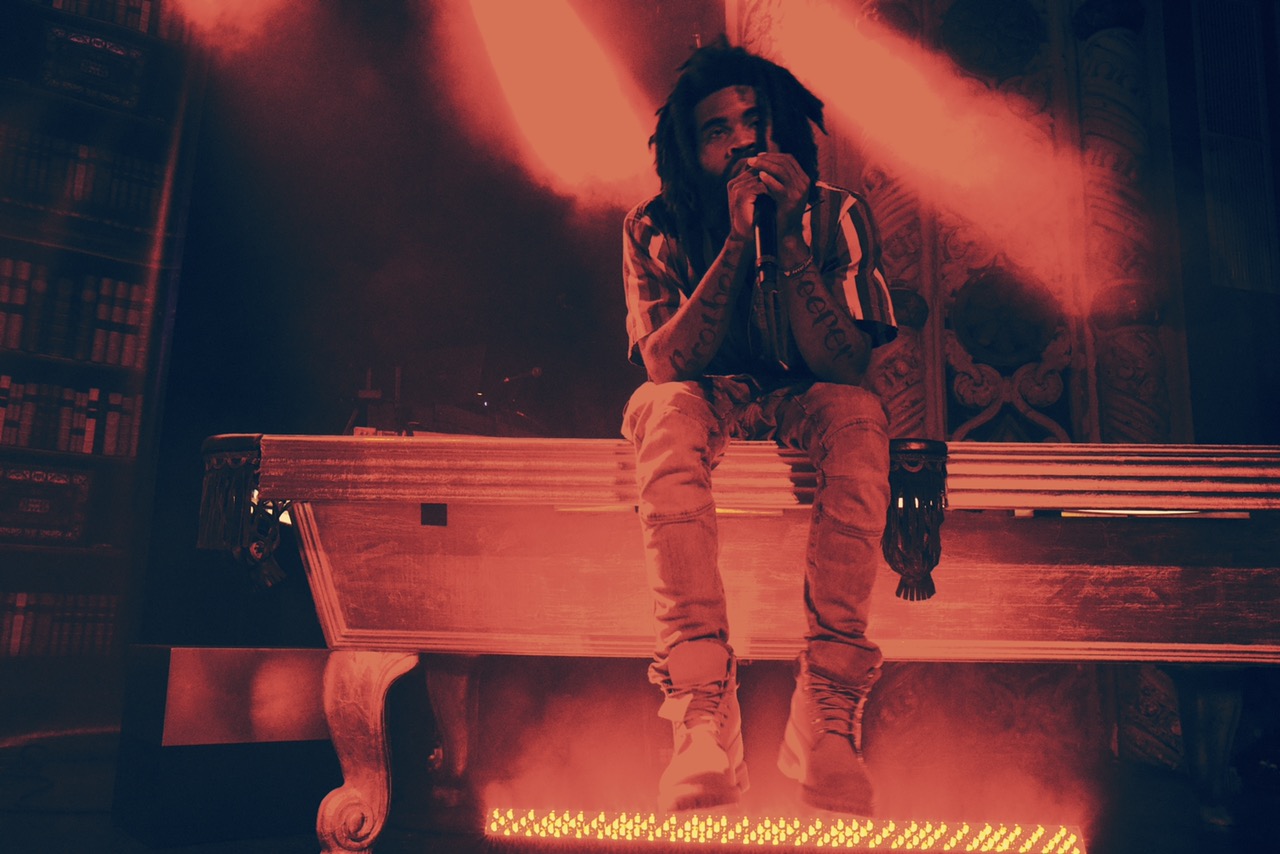 "Shout out everybody who's in attendance since day one" – Squeak
Photo Credits: Mason Foster
Before we knew it, Saba was playing his hit record "Sacrifices" off the certified platinum collaborative album Revenge of the Dreamers III and MFn Melo was performing multiple songs of his newest album, Everybody Eats, live for the first time. Sprinkled throughout the night, we were also blessed with Joseph Chiliams killer hip thrusts, Frsh Waters's unbreakable rap flow, and Saba's ability to hype up the crowd with even the most mellow tracks. Nonetheless, behind the smoothest verses hid the devastation that sparked the event. While performing his song "LIFE," Saba passionately raps about the death of Walt. Hence the lines "They killed my cousin with a pocket knife. While my uncle on the phone. He was gone for more than half my life. He got out a year and then he died."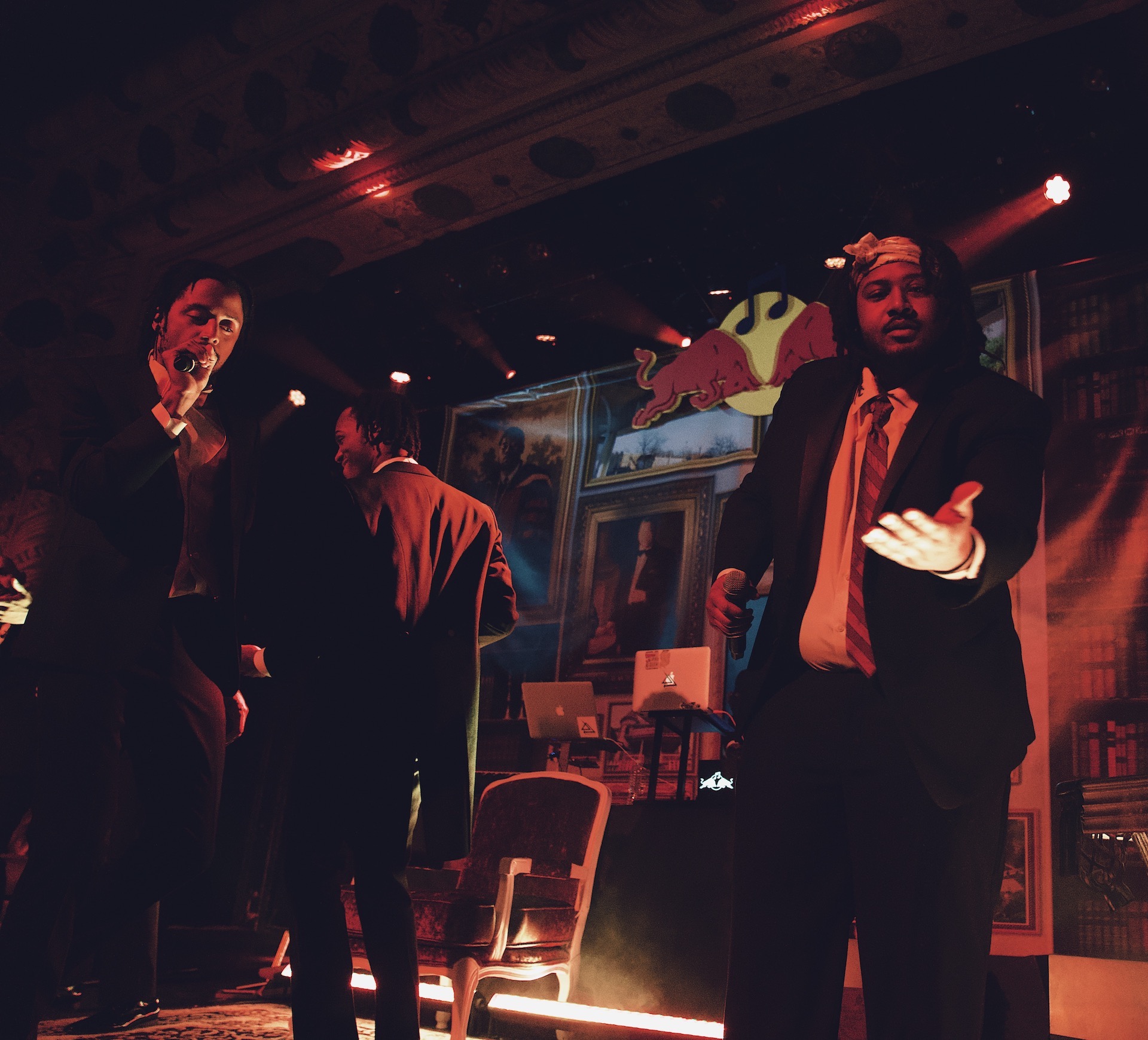 "We doing this shit hear for John Walt"- Joesph Chillams
Photo Credits: Mason Foster
Ultimately, I can confidently say Pivot Gang is one of the most authentic groups in the hip hop not just because of their dope music but also because of their authentic friendship and dedication family ties. The chemistry on stage and behind the scenes during the entire show was infectious drawing in the crowd with every record. Even more honorable is that each member of the collective received the attention and praise of superstar from the crowd and fellow artists. Several Chicago-natives including Femdot, Mick Jenkins, Jean Deaux, and Kari Faux also made special appearances on stage adding to comforting energy within the walls of the theatre. As Pivot Gang member Dae Dae said, "they share a bond that [will] never be forgotten." At the root, John Walt Day truly honors the originality of Chicago rap guiding each individual to transform the heavy feeling of losing a loved one to the celebration of life. 
Photo Credits: Mason Foster
John Walt Day is certainly a novel way to rethink the concert experience. This benefit concert remains one of the region's biggest music events representing the rap scene in Chicago. As a result, John Walt Day continues to be a sold-out show year after year since it began back in 2017. Thanks to Red Bull Music Festival Chicago, I got a front-row seat to the life of John Walt and his loved ones this Thanksgiving weekend. From recreating the cover art from their album You Can't Sit With Us as their stage production to the unforgettable chill that caught my body hearing entire crowd chanting "Long Live John Walt" closing out the show, my belief in Chicago's rap scene has certainly elevated. The story told through his family and friends could not have been purer within the four walls of the music theatre. Most importantly, the impact John Walt had and continues to have on the streets of Chicago simply adds to the positivity his legacy will always have in the world of hip hop music. 
Connect with Pivot Gang: Twitter | Instagram | Website
Connect with Red Bull: Website | Instagram