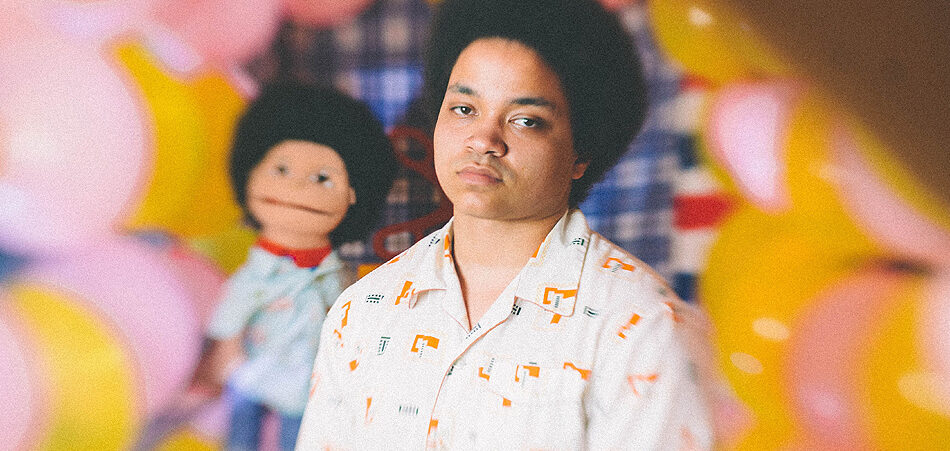 We were first introduced to Karma Knows with his feature on Nobi's "Baby" earlier in the year. Filled with much vigor, Knows delivered a characteristic fiery rap performance on the song with a carefree but intense demeanor. On his newest release, "Ring Alarm" he displays a more solemn and relaxed version of himself. Abandoning all restraints, he uses the bright sonics from producer AS_1S as an avenue to clear his thoughts through cathartic lyrical release. 
Knows choice to use a sing-song style in "Ring Alarm" is quite interesting and shows his continued development as an artist. The accompanying visuals directed by Justin Frick follows a pajama-clad Knows and various characters in his magical blanket fort. The video's colorful aesthetics lends itself to many interpretations but most likely serves as a safe place where the rapper finds inner peace.
Karma Knows is currently gearing up for the release of the second installment to his conceptual trilogy. His forthcoming Juice EP, due out January 24th, follows 2018's Sugar EP. Where Sugar tackled love mixed with comfortability, Juice focuses on Karma stepping out of his comfort zone and being more vulnerable about who he is an artist and person.