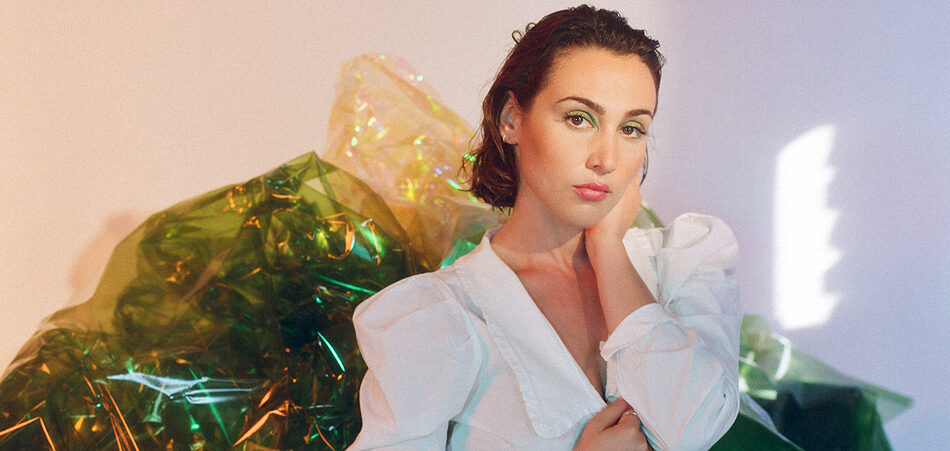 Grammy-nominated producer and songwriter HARLOE has done the damn thing. Through a polished pop sound that dazzles in the light, HARLOE pleas for "One More Chance."
The track sees HARLOE open her heart and call out to fix her relationship and prove she can do better. I feel like we've all had that moment of desperation: you just want one more chance, even if you've already been given enough or you lost it and snapped and now you want it back. With HARLOE, that moment is frozen in time—an endless loop in her mind. her effervescent voice sings, "I don't want to lose you." The juxtaposition of her soft voice against that line is what kills me. You can dance to it and you can think about how you would've done things differently with your ex, but you can't take it back. She loops the mistakes in her mind, singing, "like a scar when I met you and it keeps me up night/Laying back and counting sheep in the sky/Call it just a sign of the times." It's hard not to empathize.
In the dreamy video directed by Tyler Cunningham, we first see HARLOE alone at a piano surrounded by darkness. Slowly, her lone spotlight turns into an ambient disco. Our protagonist dances alone in her sequinned pants, underneath the bright lights of a bygone era. 
HARLOE has been crushing it lately, and she has the musical chops to back up her hype. She recently announced her upcoming EP, Rivers Run Dry which will feature "One More Chance" as well as the previously released title track "Rivers Run Dry." If this is the taste of her EP, it's a killer bite. She recently wrote and sang on Robin Shulz' "All This Love" and earned a Grammy nomination for Kelly Clarkson's Meaning of Life, on which she co-wrote and co-produced several songs. Her writing and production powers marquee cuts for artists including Charli XCX, Sabrina Claudio, JoJo, ZAYN, Celine Dion, and Britney Spears.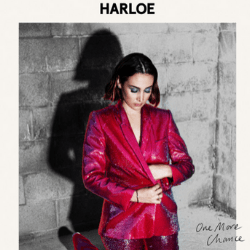 Connect with HARLOE: Instagram | Facebook | Spotify