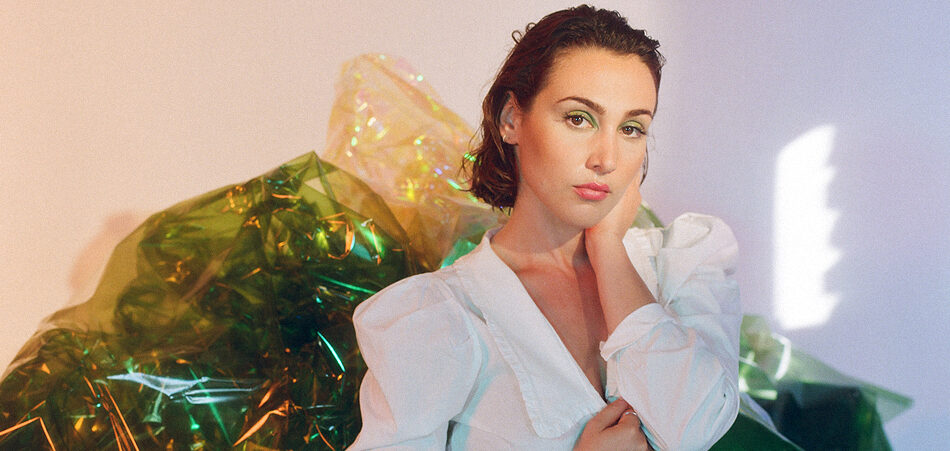 HARLOE is a name that has garnered much critical attention and praises alike over the years. The only caveat is that most of it has been for its behind-the-scenes work. Having written and produced for the likes of Charli XCX and Kelly Clarkson, HARLOE first stepped into the spotlight in 2016 with the release of her debut single "All In My Feelings". Here to grace us with her gentle yet delectable pop once again is her latest single, "Rivers Run Dry". Premiering exclusively today are the accompanying visuals in all their emotionally coloured glory. 
Not straying far from the original circumstances from which "Rivers Run Dry" was born, the video hones in on HARLOE as she sits on a bench in the midst of an art gallery, watching the world unfold around her. "Rivers Run Dry' is the honest story of loving and letting go," she shares. "I wanted to leave the interpretation of the video up to the viewer but show just enough of the sentiment. When everything feels like it's falling apart, it can also be beautiful when you open your eyes and see that there's still so much life going on around you in that very moment." The striking colours, including her extravagant dress, aid as a reminder that even when you lose someone, there is beauty to be found all around and to be draped around yourself as a shield of armour. 
"Rivers Run Dry" isn't just another sad pop song, though. It vibrates with poignancy and grace, adorned with stunning vocals and a polished production. Beautifully composed instrumental melodies of strings and keys steer the track alongside a domineering bass, giving HARLOE's soft voice a hard-earned edge. It's a welcome return for the songwriting veteran, and one that will finally herald in her debut EP, Rivers Run Dry, out in 2020 via the new joint venture between Ballroom Music and Roc Nation. 
*Photo Credit: Kate Biel
Connect with HARLOE: Facebook|Instagram|Twitter|Spotify