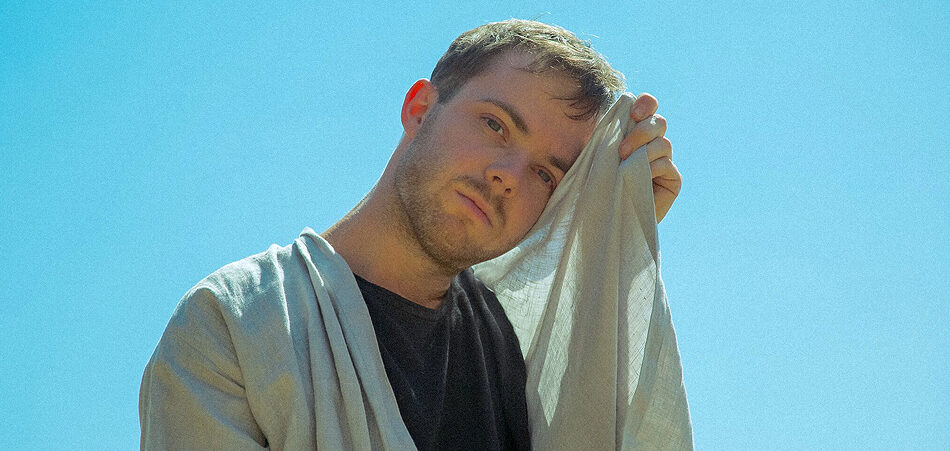 From Los Angeles comes artist and producer Meija. The solo effort of Jamie Sierota presents a creatively ambitious artist capable of delivering stand alone music. His debut EP So Long, Kid drops today, and in five tracks it outlines the fears of leaving the youthful side of yourself in the past, and the hurdles you find as an adult in the future. 
As a former songwriter for Echosmith and penning songs for names such as Adam Lambert, Meija knows how to string together a radio-played pop tune. His solo project is arguably less mainstream, however, with an individual quirky energy that's difficult to ignore. On the EP's opener "Kid", Sierota introduces us to the subject tackled throughout: adulthood. For him, So Long, Kid is about "growing up and facing new realities that come with it." He says that as a kid, we don't have to worry about things like commitment, politics, or paying the rent. The opening single is radiant with 80's influenced synth sounds and not to mention relatable lyrical content. "I don't want to lose that youthful spirit we all have as kids."  
That spirit is heard in the second track "Buttons". It feels energetic, exploratory in its sound and instrumentals. The upbeat tone makes the adult in you unafraid to let go and groove. I'm pretty sure there is a xylophone or toy piano in the song's background. If so, Sierota commits fully to the motif; incorporating classroom instruments with grown up production skills. 
Transporting us back with a cover of Prince's 1984 bop from Purple Rain, the EP's adaption of "I Would Die 4 U" is a ballad break before So Long, Kid finds its end. Serenading us with muted guitar strings against reverberating, stronger notes, the slower track eventually grows in intensity thanks to some powerhouse vocals.
The final track, "I Already Said That I Love You" is a wilder sound in comparison to the songs that come before it. In the beginning, the grinding electronic mixing that accompanies Sierota's first words demands attention. I expected a massive bass drop after the first chorus, but the powerful bursts of sound appear staggered, hitting when you least expect it.
I'm a sucker for a themed compilation. This EP grants me the nostalgia for the kid inside, as well as understanding for the ventures of adulthood I'm undertaking. I'm guessing the feeling is mutual to most who listen to it. As a salute to the past and present, Meija does a good job at discussing things often in an adult's head: politics, childhood, love, and of course, Prince. For a first solo endeavor, it seems that Meija has already found his rhythm.
Photo Credit: Ana Sierota