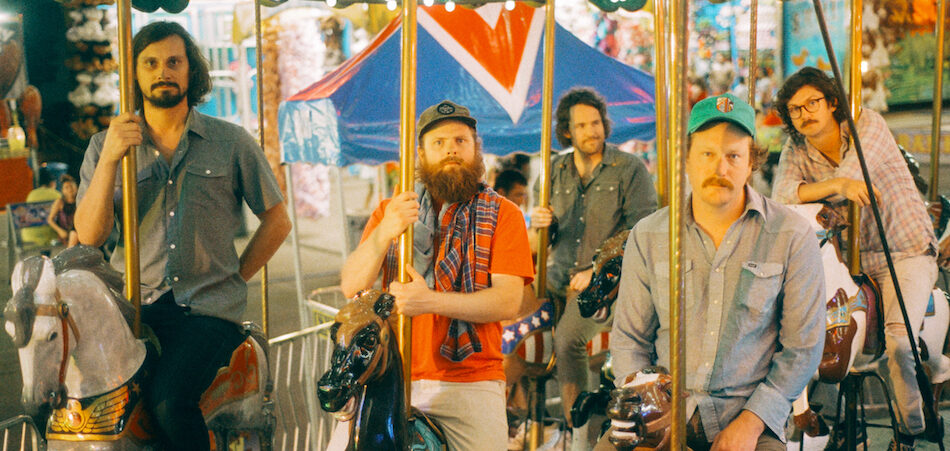 Futurebirds have released two songs to announce the impending arrival of their latest album, Teamwork. An aptly-titled release for the five-piece band, "Waiting On A Call" and "My Broken Arm" serve as just previews for what to expect from a band that has been seen just about everything in its 10 years together. "We have one of the oddest and most talented mix of people to make up a band that I've ever seen, guitarist and singer Carter King said in an official press release announcing the band's plans. "Everyone is extremely talented in an assortment of different ways, hilarious, tough, creative, scrappy," he says.
"Waiting On A Call" and "My Broken Arm" show Futurebirds' focused versatility in blending rock, folk, and alt-country, with the former taking a melancholic tone filled with nostalgic imagery, and the latter starting a party that doesn't take itself too seriously.
Teamwork will be released on January 15, 2020 to celebrate the band's decade long journey together. 
Futurebirds live dates:
11/8 - Ogden Theatre - Denver, CO *
11/9 - Ogden Theatre - Denver, CO *
11/10 - Globe Hall - Denver, CO
11/12 - The Waiting Room Lounge - Omaha, NE *
11/13 - First Avenue - Minneapolis, MN *
11/15 - Turner Hall Ballroom - Milwaukee, WI *
11/16 - Thalia Hall - Chicago, IL *
11/17 - Thalia Hall - Chicago, IL *
11/29 - Variety Playhouse - Atlanta, GA %
11/30 - Charleston Pour House (Main Stage) - Charleston, SC %
12/27 - Victory North - Savannah, GA
1/15 - Bowery Ballroom (Album Release Show) - New York, NY
1/16 - World Cafe Live (Upstairs) - Philadelphia, PA
1/17 - The Southern - Charlottesville, VA
* - with CAAMP
% - with Leon III