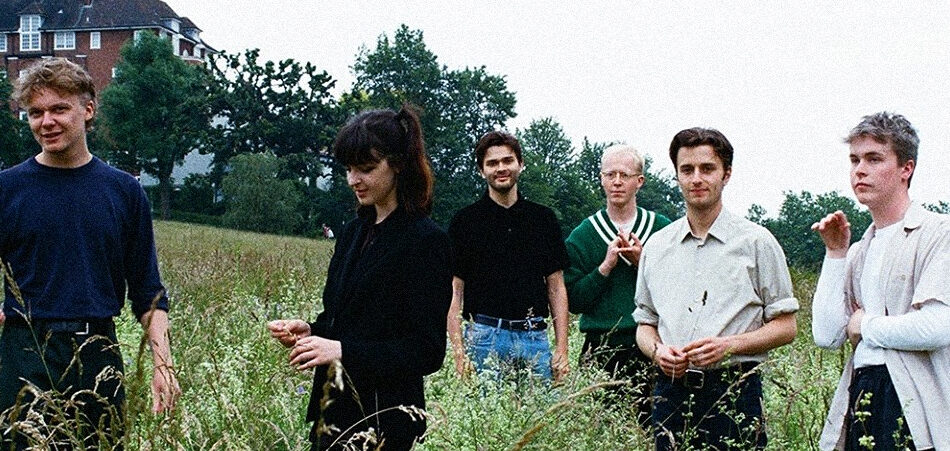 Wonky DIYers Blue Bendy are back on the scene with their single "As Long As I Get My (Hiss)," after first bonding over their mutual love of Stereolab and 90's fashion. The whirring single is currently on limited 7" vinyl release.
Fractured by its unpredictability and pulling in numerous directions, "As Long As I Get My" is perfected by its noisiness. Erratic yet superbly blended, the single—a B-side to previous release "Suspension"—is a short piece of sonic art. It can be hard to capture a band's ethos in such a short amount of time, but this sleek, quick tune underscores what Blue Bendy are about: creating experimental pieces of fragmented alternative indie-pop.
Blue Bendy are comprised of: Arthur Nolan (Vocals), Joe Nash (Guitar), Harrison Charles (Guitar), Olivia Morgan (Keys & Vocals), Sam Wilson (Bass) and Oscar Tebbutt (Drums).  Catch the DIYers at their headline show at Bermondsey Social Club, London on October 30th.