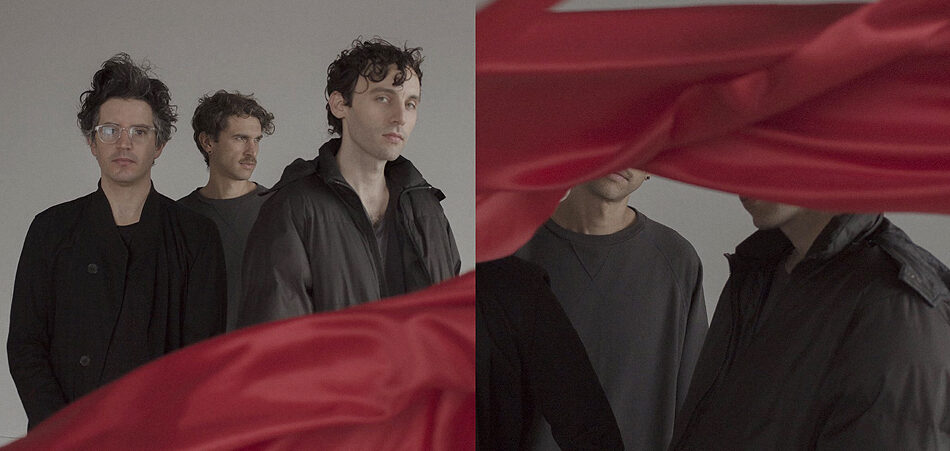 James Supercave have never allowed themselves to stay inside the lines of their music's characters, regardless of perceived intimacy. And although this is one of the many alluring qualities of "Old Robot" and the 2016 Better Strange LP, it's never certain in which direction James Supercave will go. The Echo Park trio of Joaquin Pastor, Andrés Villalobos and Patrick Logothetti join Julien Boyé on drums for "Poor George"—a mocking vision of a "pity party for the male species."
The celebration of "Poor George" is drenched in a dirty benevolence, remorse, and at times denial. Also acting as a reality check from manipulation, Pastor croons from a rotating point of view, pulling in and out of character to contrast the track's indie-dance groove. "Poor George" slowly builds and fits a murky retrospection for our main character. It's apparent that there is never a sense of accountability by George ("I'll show you mine if you show me yours, look what you made me do"), and emotions change rapidly from the deranged Peter Pan syndrome.
Despite Pastor's early honey-toned delivery, which makes the listener feel for George, you still hate to love him. The band has cleverly orchestrated the story to a restrained dislike with a swaying, cool-toned melody. The inflection of the guitar's plucks are an infectious and lethal weapon for George, but by the second verse a familiar scene stops the sympathy: "When you're a star they let you do it / don't ask me how / it's quiet in the dressing room / the women all got loud." Shadows of vocal layers mimic past words of praise and melt alongside the distorted synths. Pastor's flared vocals are thick with frustration and anger, patronizing each "Poor George" line.
In the end, you love to hate George.
"Poor George" follows James Supercave's 2019 EP, Alarm Will Sound, and anticipates their November 1st show at the Locker Room in Garden Grove.
Connect with James Supercave: Facebook | Twitter | Instagram | Soundcloud | Spotify