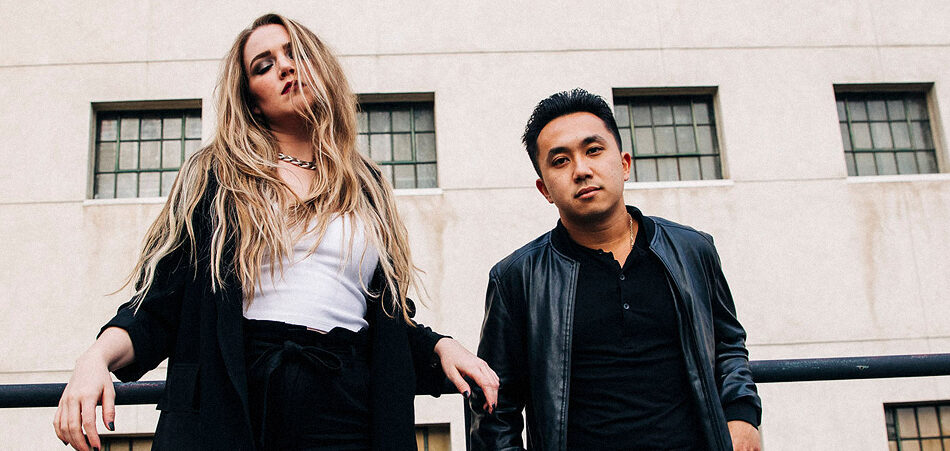 If someone would crack open the vault that held our desires, truth be told we'd all be blushing. Rather than keeping them contained, RAINNE explores this notion on their alt-pop single "Sin." Indulging in a variety of feelings, mimicked by the track's push and pull arrangements and sensual innuendos, "Sin" becomes a hungry earworm.
Annie Dingwall and Justin Klunk have always conceptualized fantasies, though and seem to execute them well when on the darker side, such as their cinematic track "Psycho Killer." Continuing to utilize these suppressed tones, the duo balance light and dark and playfully dance around lustful thoughts on the VANYO production.
Dingwall's buoyant vocals are at their most promising when they gently stroll across each verses' pillow talk. The lively synths, and signature saxophone riffs by Klunk, transmute the degree of each sin for a charming embrace while leaving behind a mischievous chemical residue. Detailing slight hesitation while contemplating subjectively "universal sins," there is a lightheartedness to the track's yearning that juxtaposes its own name. At the hand of the production, the charming and purposeful misleading tone suggests a continual battle in making these thoughts a reality.
Following up their performance at the Hollywood Bowl — where they won "The Opening Act" competition — "Sin" places RAINNE on a comfortable seat into the new year. The Los Angeles duo will also be live at Madame Siam, November 9, hosted by Blurred Culture.
Connect with RAINNE: Facebook | Twitter | Instagram | Soundcloud | Spotify