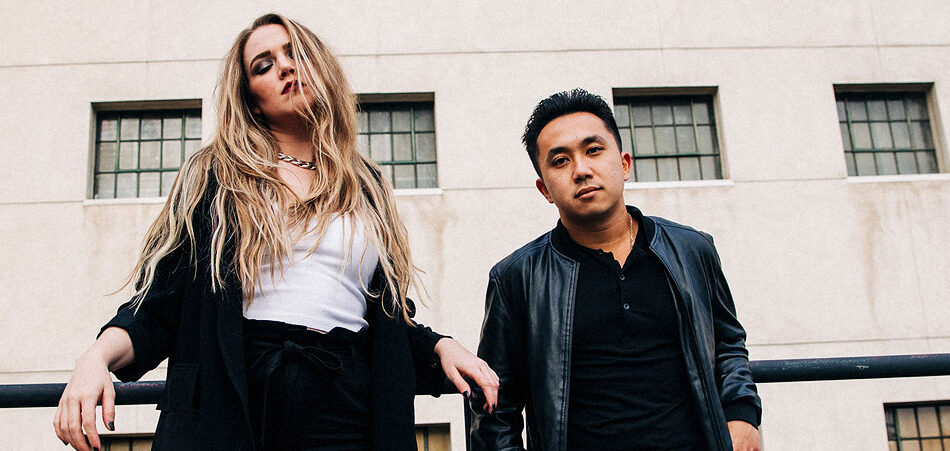 Music vets and theorists, Annie Dingwall and Justin Klunk, solidify a cultivation of dark electro-pop upon their musical project RAINNE. With a slow origin between the duo - first meeting at a GRAMMY Camp in Los Angeles to later reuniting after years of solo musical endeavors - the pair's steady timing has led to wondrous, musical chemistry.
On their latest release, "Psycho Killer," RAINNE dives into a heavy production of deranged theories and obsession. Ahead of its release, EARMILK is streaming the single today exclusively in all its glory.
Mirroring the soundtrack of a suspenseful film, which comes from the duo's passion of psychological thrillers and true crimes, RAINNE's influences balance a tinge of fiction with reality. "The song's story is set during a passionate moment between two lovers, when one realizes that the desire that's taking over may be too intense to handle," further explains Dingwall.
The intensity is centered around an industrial and electronic pulse, eloquently wrapped in darker sonic hues which drown the traces of indie-pop during the chorus. Dingwall's sinister lines and honeydew vocals cross the line of love to a strong, disturbing fixation. The malice aforethought builds with the help of a heavy bass line towards a feverish, yet melodious soundscape. 
With a selection of covers under their belt, and their pop debut "Petty," the new slice of the duo offers fuller compositions and much needed darkness to explore.