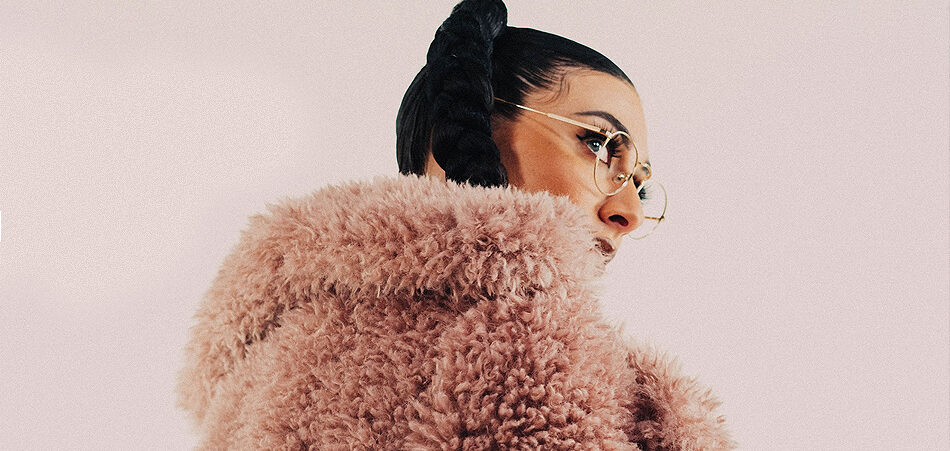 Qveen Herby's bite-size introduction to the next era of her career began last week and is unraveling into a minute and a half vignettes. The artist's dual releases, "S.O.S." and "Strange Dreams," isolate a variety of styles and looks, armed with beats by Nick Noonan and Pompano Puff, that not only feed rap and R&B enthusiasts, but continues to fan the flames for forthcoming projects through the use of these back-to-back singles.
The brief tracks and their accompanying visuals, dubbed as part of The Vignettes series, play into a bigger and well-calculated role by the Los Angeles singer/rapper. QH tactfully garners her direction for future installments, such as the next volume in her signature slate of numbered EPs, and quite possibly a full-length.
The next wave was kicked off on "S.O.S" which isn't a distressing call suggested by its name, but a demonstration of an effortless grind, fittingly redefining the abbreviation to "same ol slay." In a little over a minute, QH manages to serve a singular new look, nodding to outside music endeavors in the beauty industry, and destroys the chopped and skewed production.
Noonan and Puff manipulate alarm samples and grow the production with fierce flares and light bounces. The new-wave mod aesthetic by QH swims perfectly to tempo changes and her tight spit and melodic flow. Everything about this track and visual scream controlled power, affirming her place as her own queen towards the end. QH in a Wednesday Addams-couture look drapes the relinquish of control through religion, and is comically painted through vivid word play: "Say you pray for me I say amen / I'm with the shits like get a diaper / Same mess again need to getcha fiber / Bad bitches tour let me be your driver / Hit on my spliff let me take it higher."
As the first taste of The Vignettes was a chest-puffer and held many similarities to 2017's "Busta Rhymes," the next release is a small trinket of vulnerability when listening to outside and inside voices. Primarily seeing QH singing a pop-fused hook, "Strange Dreams" cruises with warm harmonies over a contemporary production. Holding only one verse, QH still manages to have an impact in a minimally built structure, "Fishing for some meaning in the likes / But it's fleeting, am I right?" The mint-green visual and resurfaced mentions of looking for something "higher" through mediation balances the assertiveness of "S.O.S." and as a result, creates a catchy mantra.
While both singles and accompanying visuals complement each other, "S.O.S" does hold an immediate standalone aurora. QH's artistic detour on The Vignettes overall is fresh; naturally letting listeners in on the artist's thoughts. From only a couple of minutes, mirrored verses, and layered productions, it's easy to assume that these tracks are the catalyst for a more intimate version of Qveen Herby.
Connect with Qveen Herby: Facebook | Twitter | Instagram | Soundcloud | Spotify