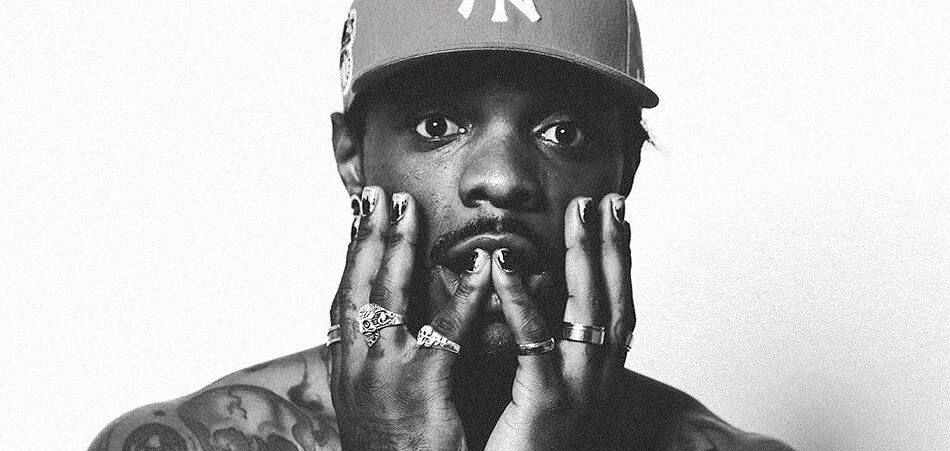 From Flatbush, Brooklyn - Bam Vito is one of those uniquely bold artists who leans in on unbound self-expression. He has been widely known as a member of Gangtivity - a rap collective from Brooklyn including fellow Brooklyn natives Mitch and Fleego. Whether being a part of a group or a burgeoning solo career, Bam Vito has been gaining momentum for quite some time as an artist, a fashion inspiration, and a commanding rockstar aura.
"Sweatin" is the first official track and video off Bam Vito's up-and-coming EP 'Trap and Roll' and embodies the rockstar and rap infusion that makes up Bam Vito.
Directed by Like Visions, the visuals to "Sweatin" have us journeying with Bam Vito, through different daring scenes and a sinisterly stylish yet captivating sequence. Bam Vito is engulfed in this larger than life persona with a guitar in hand as he's surrounded by fire, cars, and women. Throughout the track, Bam Vito's flow switches from hypnotizing whispers to commanding bars that seamlessly transition between the deep hard-hitting bass in the backdrop. Nearing the end of the track, the flow picks up pace and Bam Vito's masterful lyricism takes center stage.
With so much personality and immense talent, Bam Vito's potential can skyrocket through the roof. As he continues to simply be himself, fans should be excited to follow the truly inspiring artist as he continues carving out a lane in this industry that's unique, earnest and true to himself.