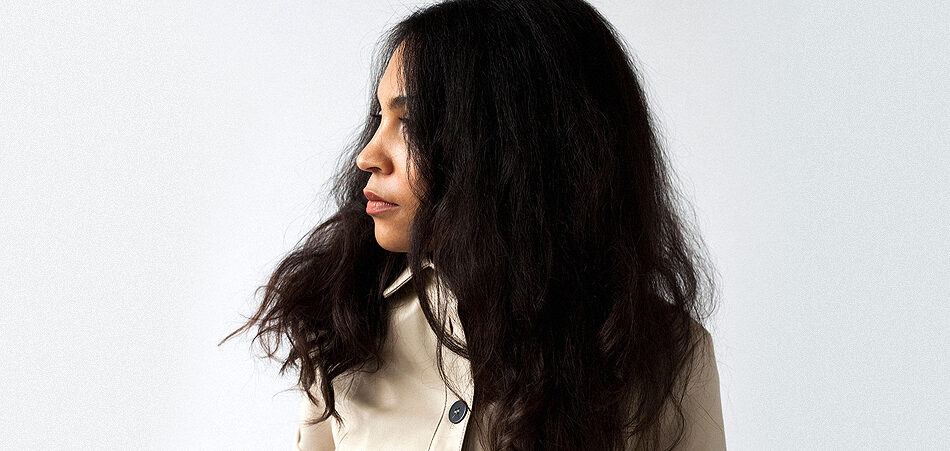 Sans Soucis' debut solo EP Lover from earlier this year helped establish the London singer-songwriter as someone with exceptional vocal talent and an expansive sound that defies categorization. Today, Soucis can add a visual component to her repertoire of skills with the release of a video for the song "Moon Shows." Directed, filmed, and edited by Pavel Radu of ROPO Films, the video offers melancholy, impressionistic visuals that fit right in with the song's emotional lyrics.
Over gently strumming guitar chords and a pad of soft drum brushing, Soucis sings about a complicated former romantic relationship as she tries to pick up the pieces toward self-acceptance and inner peace. The video finds her at a waterfront, which not only provides beautiful visuals but also offers an apt metaphor as she tries to wash away the pain from past adversity. The song itself is highly personal and Radu's direction for the video, with its emphasis on nature imagery and close shots of Soucis, delivers an intimacy and added depth to her soul baring words. While the Lover EP will help Sans Soucis gain more attention from listeners, the "Moon Shows" video is a welcome addition to her resume that will bolster her status as an artist to watch moving forward.
Stream or download the Lover EP here.
Connect with Sans Soucis: Facebook | Twitter | Soundcloud | Instagram | Spotify