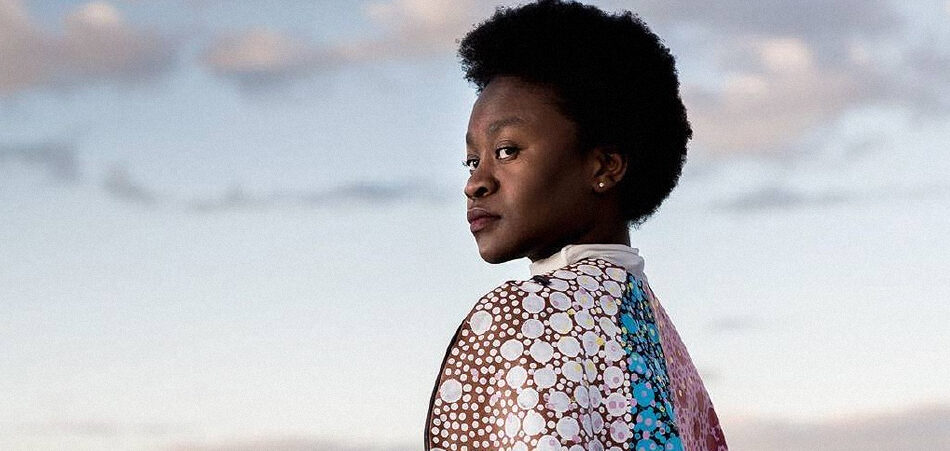 Sampa The Great can do no wrong at this point and after reaching her "Final Form" she decides to thrill us with another show stopper titled "OMG". This time she experiments with a different sound that infuses electronic, African grooves and a dash of pop to keep things lively.
"OMG" is highly infectious and shows how versatile Sampa can be over any type of beat as she employs a myriad of flows to keep the listener engaged. As entertaining as it can be, Sampa still injects the spirit of teaching the listeners one or two things about her African heritage.  The visual sure brings a whole new meaning to the song with it's vivid and gripping images of the places Sampa grew up in South Africa and Botswana. Taking shots between these places afforded Sampa the chance to involve her parents as they are featured in a scene. She further adds that this is actually the first time she has involved them in her music and it means so much to her to work with the two people that truly know her.
"OMG" is taken from Sampa The Great's upcoming album The Return which is out September 13th on Ninja Tune.
Tracklist:
1. Mwana (feat. Mwanje Tembo, Theresa Mutale Tembo, Sunburnt Soul Choir)
2. Freedom
3. Wake Up (Interlude)
4. Time's Up (feat. Krown)
5. Grass Is Greener
6. Dare To Fly (feat. Ecca Vandal)
7. Any Day (feat. Whosane)
8. OMG
9. Light It Up (Interlude)
10. Final Form
11. Heaven (feat. Whosane)
12. Diamond In The Ruff (feat. Thando, Krown)
13. Leading Us Home
14. Summer (feat. Steam Down)
15. Brand New (feat. SILENTJAY)
16. Give Love (Interlude)
17. The Return (feat. Thando, Jace XL, Alien, Whosane)
18. Don't Give Up (feat. Mandarin Dreams)
19. Made Us Better (feat. Blue Lab Beats, Boadi, Lori)
Tour Dates:
13 Jul - Somerset House w/ Sons of Kemet - London, UK
18 Jul - Elsewhere: Zone One - New York, USA
19 Jul - BRIC Celebrate Brooklyn Festival - New York, USA
22 Jul - Gold Diggers - Los Angeles, USA
3 Oct - Byron Bay Brewery - Byron Bay, AU
4 Oct - Calounrdra Music Festival - Sunshine Coast, AU
5 Oct - Wooly Mammoth - Brisbane, AU
11 Oct - Meow - Wellingston, NZ
12 Oct - Hollywood Theatre - Auckland, NZ
18 Oct - TBA - Melbourne, AU 
19 Oct - Stonefest Festival - Canberra, AU 
24 Oct - Republic Bar - Hobart, AU
25 Oct - Fat Controller - Adelaide, AU
26 Oct - Freo.Social - Perth, AU  
31 Oct - Factory Theatre - Sydney, AU
2 Nov - Lost Lands Festival - Melbourne, AU
15 Nov - Belgrave Music Hall - Leeds, UK
16 Nov - HY-Brasil Music Club - Bristol, UK
17 Nov - YES - Manchester, UK 
20 Nov - XOYO - London, UK
21 Nov - Point Ephemere - Paris, FR
22 Nov - Bitterzoet - Amsterdam, NL
24 Nov - Ancienne Belgique - Brussels, BE
25 Nov - Reineke Fuchs - Cologne, DE
26 Nov - Exil - Zurich, CH
28 Nov - Bi Nuu - Berlin, DE
Connect with Sampa The Great: Soundcloud | Facebook | Twitter | Spotify | Apple Music | Instagram