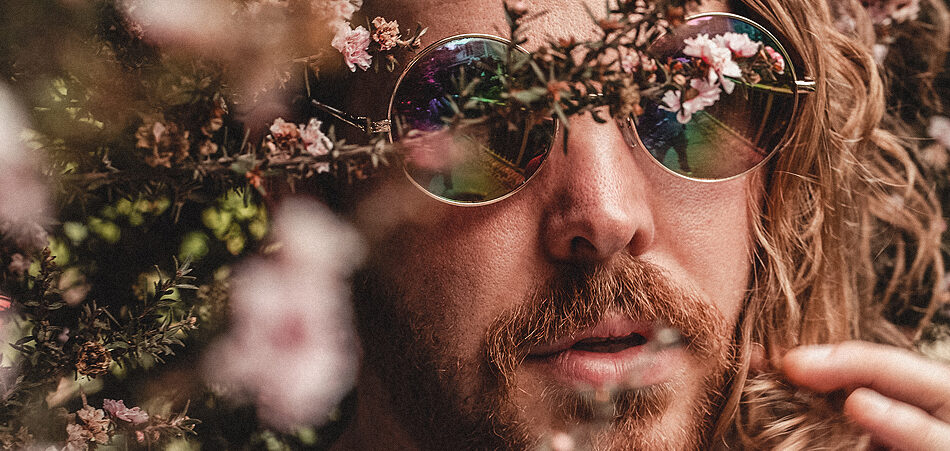 Enjune has a talent for helping listeners navigate through layers of vulnerability that he portrays in his music. His latest single "Yellow Hearts" delivers a shimmering indie-pop performance with soft vocals and highly personal lyricism that explore the internal dilemma of being in love with a dear friend. 
The kick in "Yellow Hearts" really drives this track forward as it works in partnership with the unbreakable stream of dialogue that creates a feeling of direct interaction between the singer and listener. Enjune continues with warm synths, gentle waves in the backdrop and a heavenly, rose-coloured chorus to create a sense of intimacy that's both affectionate and earnest.
The singer's evocative lyricism is highly personal and that feeling is what keeps fans mesmerized from start to finish. Of the track, Enjune shares, "Every so often a person comes along in life that inspires you to be filled with joy and purpose based on how they carry themselves. Sometimes we can't help but develop strong feelings for them. Do you tell them how you truly feel?"
Enjune's latest tracks like "Yellow Hearts" and "Be Alright" are direct lines to something highly personal and it furthers the notion that music is the language of the soul.
Connect with Enjune: Soundcloud | Apple Music | Youtube | Facebook | Instagram | Twitter