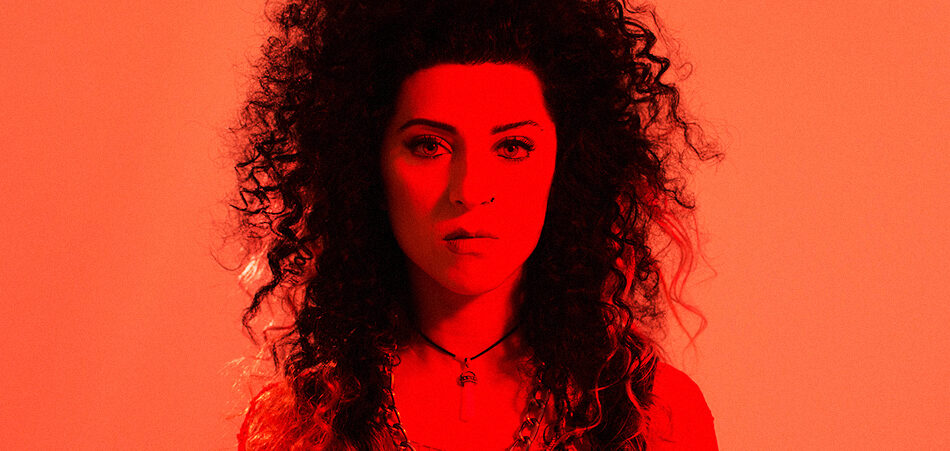 Delivering her own distinctive style of fiery rock 'n' roll, Izzy Thomas releases the electrifying video for her latest single "Trouble (Pull That Trigger)." The track showcases blazing, passionate vocals over a throbbing bass and explosive percussion.  Thomas kicks open the door to the frustrations so many women face in the music industry with this powerful rebel anthem.
She's a champion for others to stand up and fight against those who try to bring you down. The video erupts with flashing lights, fuzzy static, and glowing red. Statements appear throughout the video like "too emotional," "act like a lady," and "weak." They're words people use as weapons and it's something she's all too familiar with. "This track is a message how as an experienced artist, saying whatever doesn't kill me better run! Although it came from that particular place for me, I would say it is an anthem for anyone with a message to sing," Thomas reveals.
Yorkshire raised, London-based Thomas displays a daring sound of pop/rock combined with powerhouse blues vocals and punchy hip-hop beats. As a young girl her biggest influences were Queen and Michael Jackson. It wasn't until she started putting toplines to hip-hop tracks and working with producers who introduced her to mixing the beats with rock, that she truly discovered her sound.
The songstress has left her mark in venues around the world. She's performed at iconic stages from UK arenas to some of Los Angeles and Nashville's most prestigious venues, including The Hotel Cafe and Tootsies. She's supported the likes of Placebo and Bryan Adams, as well as garnering acclaim from Capital Radio and the BBC.