As would the pixelated bird, the signature branded skull of DROELOE has quickly become synonymous with progressive and innovative electronic music. A breathtaking visual and audial experience backed by the skillsets of Dutch producer Vincent Rooijers and visual designer Hein Hamers (who make up DROELOE), the duo's impeccable percussion-heavy sound rings true for listeners all around the world. Returning to bitbird, the duo has released their newest single "Only Be Me".
The effortlessly woven narrative is both achingly wistful and empowering, constructed with cohesive elements of soft drums and harmonic pads. Opening with their signature lulling chords and soulful croons, "Only Be Me" crackles like a faded record player but draws one in with its classical twist—a timeless, pleading concept of authenticity and truth. "Finding someone, something, or someplace where you truly feel like you can be comfortable being yourself is a beautiful thing," the duo shares when speaking about the song. "But of course, life isn't really like that and apart from a few special exceptions, it's hard for most people to feel that way. This track is about that feeling and about that special someone that gives it to you."
DROELOE will be embarking on their The Choices We Face North America tour on March 7th. Buy tickets here.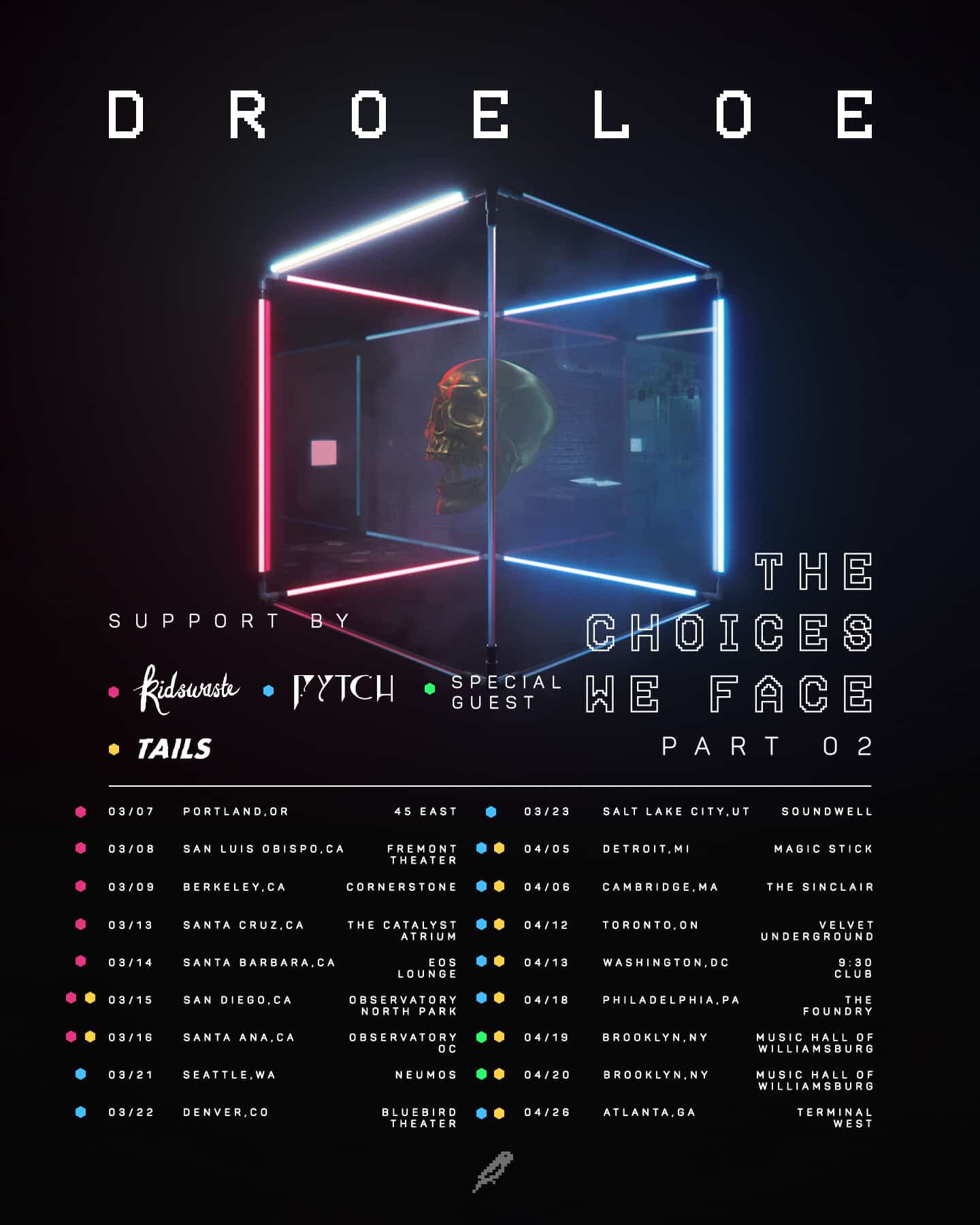 Connect with DROELOE: SoundCloud | Twitter | Facebook | Instagram