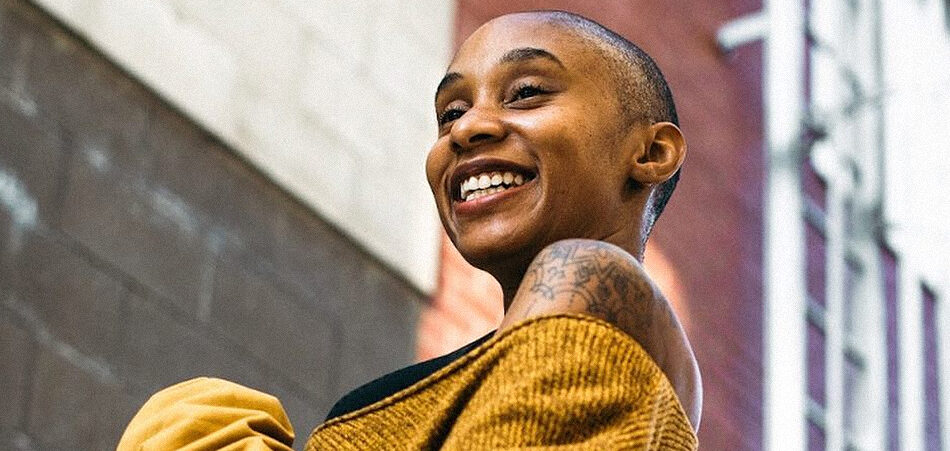 Like an earthquake on barren land, TIAYL's "Salvation" is an anthemic psalm that will strike a chord in even the most stone-cold heart. TIAYL's uncut truths speak boldly on racism, slavery, oppression, and rape with impactfulness that will comfort the disturbed and disturb the comforted. Setting the song into motion with an admonishment to proceed with caution, TIAYL's chilling vocals galvanize listeners into cognizance; reminding listeners that love — be it self love or love for their own culture  — is not as romantic as it is often deemed. Tying in her own experiences and history as a black woman, TIAYL reminds listeners that there are scars in black ancestry and complexities in the decision to love in spite of trauma.
"Salvation"'s lyrical prism is constructed with jagged edges that etch the truth in its listeners' hearts and unravel the layers of pain that encapsulate blackness. TIAYL defines salvation in the context of not just freedom from an oppressor, but freedom from the chains we often place on ourselves. Utilizing poetic metaphors, TIAYL asserts that even when love is painful, it is the very essence of what gives life meaning. "Salvation" reminds us that it is only through acknowledging the wounds of our past that we can fully find healing salvation. 
The self-directed, self-edited video for "Salvation" (which was filmed and co-directed by Toronto's Paul Ohonsi) is just as powerful as the song's lyrics. Choosing to perform the song through dance rather than words, TIAYL expresses raw anguish that shakes viewers' cores from the inside out. Her vulnerability translates a gripping resilience that stays true to "Salvation"'s themes of survival and hope. Formerly performing under the name Xolisa, TIAYL is no stranger to the art of emotive performance. Over the past six years, TIAYL has brought her soul-stirring music all over the globe, from Canada to the United States, to Australia, and Trinidad & Tobago.
TIAYL's message of love and resilience is poignantly suited for our times and her soul-filled delivery of it in "Salvation" is nothing short of moving. Awaken your subconscious with the eloquent "Salvation" and be sure to keep your eyes on this multifaceted singer, emcee and producer in 2019.
Connect with Xolisa: Facebook | Instagram | Twitter | Soundcloud
Cover photo credit: Eric Isadas