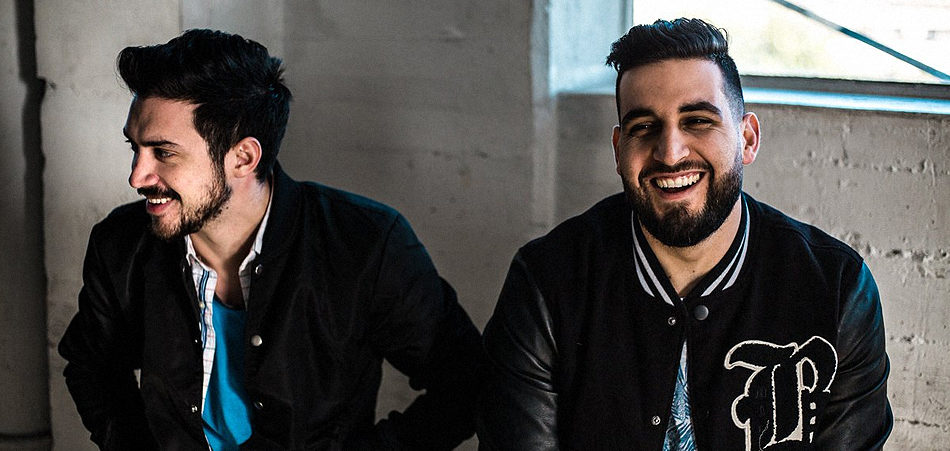 Nightseason got its start when drummer-turned-producer Patrick Zeinali scoured through Spotify for a voice to accompany his new project. Enter Jordan Caiola. What was born was the electrifying duo, Nightseason, and an EP exclusively written via email. Now they are here with their third single "Dying In The Heat" off their forthcoming EP.
Patrick Zeinali and Jordan Caiola open this single with a bluesy guitar riff that sets the tone for the earnestness that is present when a man is so enveloped in the love of a woman that you are afraid to continue falling in love, "just trying to please ... Dying in the Heat of their love." The synth backing on this single is a heat rock that weaves in and out beginning at the first chorus through till the end and is the perfect complement to the swagger of the drum track building the tension of this heavy, effervescent fear of love. 
Dying in the Heat is about getting caught up in the routine of a relationship. In this case, the narrator feels as though they are giving and sacrificing a lot more for the sake of the relationship to make it last and getting nothing in return.  They're overexerting and therefore burning out or "dying in the heat" of this love affair.
It's about how much people will give just to remain in their comfortable routine of a relationship even though it may not be worth it in the end and leaving for someone who will appreciate and value them more might be the better option.  That's symbolized by the "storming coming" at the end of the song when the narrator has had enough, claiming they "never want to fall in love" (again).
Check them out on socials: Instagram | Facebook | Twitter | Official | SoundCloud