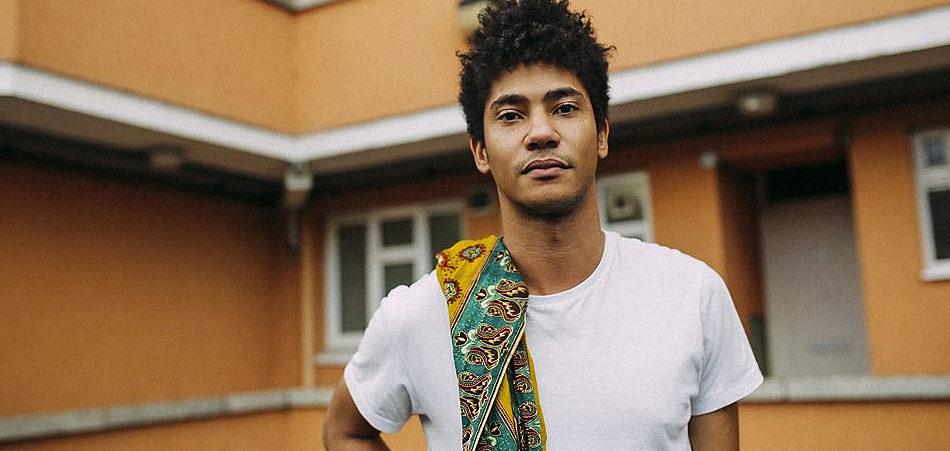 The rollout of teasers continues for Skinny Pelembe. The British singer/producer's latest single off his forthcoming EP is the atmospheric track "Not Your Friend, Not Your Enemy," which features fellow U.K. singer Yazmin Lacey. Both Pelembe and Lacey are part of Gilles Peterson's Brownswood Recordings label that will be releasing the four-track EP entitled Sleep More, Make More Friends on September 21.
While the EP is rife with guest appearances from notable U.K. musicians like Hejira, Emma-Jean Thackray, and Bernardo, "Not Your Friend, Not Your Enemy" shows that those diverse influences fit nicely within Pelembe's unique and captivating sonic universe. He employs a cyclical structure on the slow-burning track, with various textures floating in and out of the mix over a relaxed, head-nodding pulse. Not unlike his previous teaser from the EP "I Just Wanna Be Your Prisoner," Pelembe treats vocals more like a texture than a true lead part. Lacey's dreamy, chant-like singing is restrained yet mesmerizing, with minimal lyrics that create a shroud of mystery as she describes a complicated relationship. "Not Your Friend, Not Your Enemy" offers another glimpse into Pelembe's artistic vision and proves that the upcoming EP should not be missed.
Skinny Pelembe will be touring the U.K. in conjunction with the release of Sleep More, Make More Friends in September.
Connect with Skinny Pelembe: Facebook | Soundcloud | Twitter