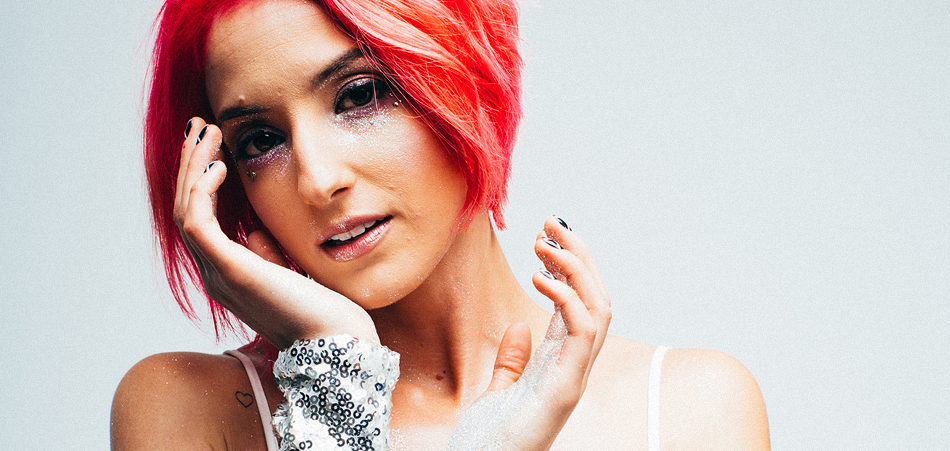 LA-based artist
Alex Saad
, aka 
alxxa, never planned to be a musician. She went to college, started working towards a pre-med degree, taking internships at practices and studying physics in and outside of school. However, her ingrained interest in studying matter in motion somehow met her instinctual draw towards playing instruments and emerged as a desire to write songs and produce music. Now, the ex pre-med major and current pink-haired electro-pop singer is sharing the latest single from her debut EP Body, "Icy Love."
Speaking of the inspiration for her EP, alxxa says, "This EP is about moving on from a relationship. It kind of covers all the stages: grief, denial, anger, acceptance… with a fair bit of sass sprinkled in," she continues, "Icy Love" is getting towards acceptance, recognizing you deserve better than the shitty love you have been receiving from this person."
In the song, premiered today on EARMILK, she lays out the highs and lows of a complex relationship, singing, "Cause if I'm being Honest / We never worked / Even when I'm falling / For every word." In the video, the softness of a seemingly sweet date night complete with shared spirits from a paper bag juxtaposed by shattering roses and a stuffed animal falling prey to a sledgehammer. The song and the video both symbolize a storytelling ability, alxxa does well, not necessarily sharing tales of perfect love - but about real love.
Connect with alxxa: Facebook | Twitter | Soundcloud