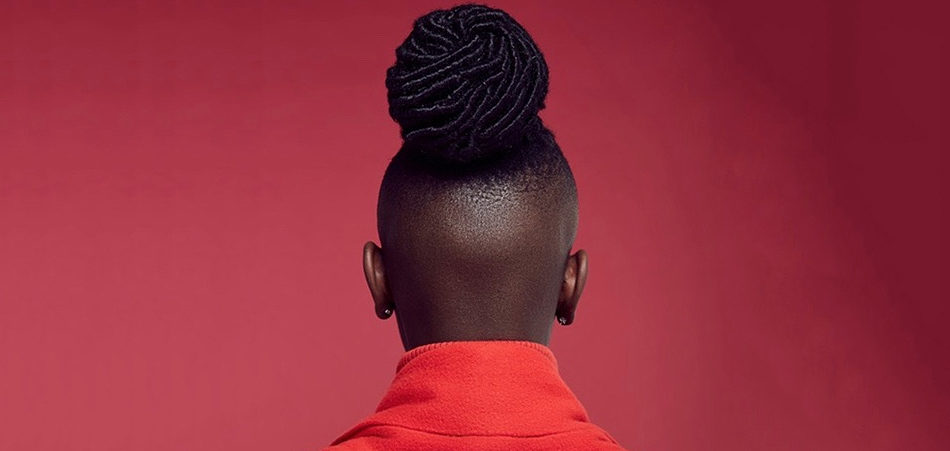 KWAYE burst on the scene this March with his debut "Cool Kids," a summery synth-pop track straight out of the 1980s. Accompanied by a vibrant and highly stylized video, his debut on Mind of a Genius (THEY., Zhu, Gallant) is as memorable as his story. The Zimbabwe-born, London-based artist was discovered in the back of an Uber by a former A&R, who tipped off David Dann of Mind of a Genius, and the rest is history. KWAYE recently released an alluring video for his second offering on the label, "Little Ones." 
Like a sleek older brother to "Cool Kids," the new video mirrors the track's smooth neo-soul synths and R&B sensibilities. It depicts KWAYE dancing with a slew of characters in a gothic church, fighting them off in a dance choreographed to mingle with the visual's sultry lighting. KWAYE tells Noisey about the demons he's battling in the video, explaining,
"[They] represent different parts of his past that have felt previously constrained and repressed. From beginning to end we see the transformation/rebirth of KWAYE as someone who is breaking loose from the boundaries of containment to someone in control and finally empowered with self worth.
With a hint of Prince's style and a dash of D'Angelo's vocal range, KWAYE mixes a worldly flair with the classic synth-pop sound. As only his second release, "Little Ones" forecasts a promising year for KWAYE and makes him one to watch in 2017. Check out the video above, and stay tuned for more visual and auditory delights from the rising artist.
Connect with KWAYE: Facebook | Twitter | Soundcloud | Instagram