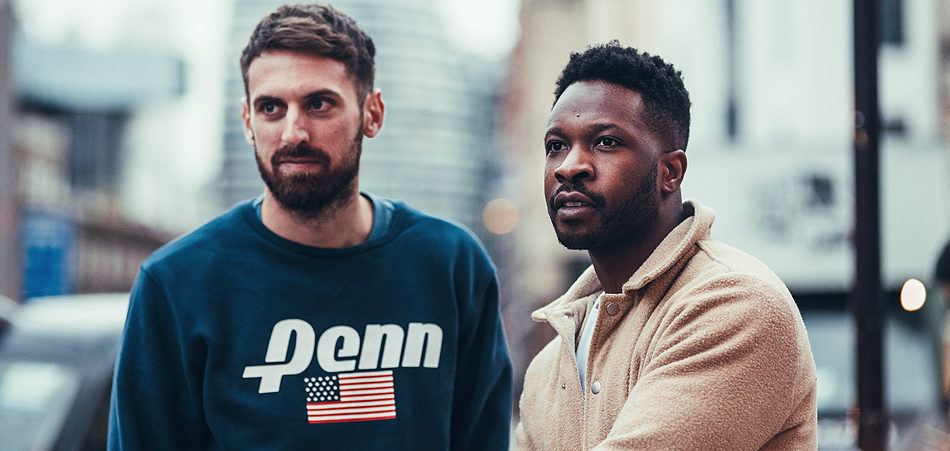 [soundcloud url="https://api.soundcloud.com/tracks/324105318" params="color=ff5500&auto_play=false&hide_related=false&show_comments=true&show_user=true&show_reposts=false" width="100%" height="166" iframe="true" /]
[soundcloud url="https://api.soundcloud.com/tracks/324105326" params="color=ff5500&auto_play=false&hide_related=false&show_comments=true&show_user=true&show_reposts=false" width="100%" height="166" iframe="true" /]
Like many of us, Toyboy & Robin are looking at 2017 as a year for the new. The UK duo who first caught our ears with releases like Studio 7 and their distinct take on UK house, deep house and crossover music. The guys met in college, forming their sound as they both DJed and as Toyin (aka Toyboy) produced on the side. After forming Toyboy & Robin and really going in hard on building their career in 2013, they linked up with labels like Big Beat and MTA Records on their releases. But as any artist who evolves throughout their career, so does Toyboy & Robin's music. 
This time, they're linking up with Cr2 Trax for their debut on the underground division of Cr2 Records, toting a new sound along with them. Runaway / Forever is a two track EP building upon Toyboy & Robin's style throughout their career, but with a darker, beautiful edge. "Runaway" touches upon that organic comeliness, employing notes from progressive electronica through arpeggios and chords. "Forever" goes deeper, pulling out more bass and more literal sounds from nature to inform the track's mood. 
Runaway / Forever is out on May 25th, but until then you can stream the EP via our SoundCloud page.
Connect with Toyboy & Robin: Soundcloud | Facebook | Twitter