We've seen a lot of talented electronic musicians coming out of London (and that's an understatement).
An immediate product of being raised around UK garage at its peak, along with the hip hop and R&B of the 1990s, Toyboy & Robin lent their talents to MTA Records and Sccucci Manucci, remixing artists like Oliver Heldens and Shadow Child & Doorly ahead of having their latest full time gig. With the debut of their first EP as signed artists and their style that can't be defined by just one style except catchy, Toyboy & Robin are quickly revealing themselves as artists whose rise will be a quick one with Studio 7 as their first release with Big Beat / Atlantic Records.

We got to chat with the guys ahead of the release, learning a lot about their history and plans for the future.
EARMILK: How did you each get into music, deciding to make it into a career?
Toyboy & Robin: We've always liked music growing up, like most people really! To be honest, it only becomes a career when you can financially support yourself from it, so until 2012 it was just a hobby really. But we've been full time with it for 18 months now, and haven't looked back since!
EM: And how did that lead you to each other? What made you form Toyboy & Robin?
T&R: We actually met at University in our first year and quickly discovered we had a similar taste in music growing up, in the form of hip-hop and R&B. We both separately DJ'd and Toyin produced his own music, but then we started DJing together and production naturally followed for the pair of us.
 EM: Where did the name come from? Does it relate to your music at all?
T&R: The name actually has no relevance other than nicknames really. There wasn't too much thought behind it, and I guess it's kinda stuck now.
 EM: Did you guys both grow in London? How has living there influenced your music?
T&R: We both grew up in London, and I suppose maybe subconsciously it has had an effect on our music tastes. We weren't really around too much House or Techno initially though, we only got into all that when we went to Uni. Garage was the huge thing during our early teens so maybe that's where our groove comes from!
EM: Tell us a little bit about this release, and how you work together to come up with your music in production.
T&R: Our Studio 7 EP hopefully showcases a small snapshot of what we've been up to over the past year or so, with us taking it a little slower on the Robyn Sherwell track. Fingers crossed people can see how our production has developed, and an insight of what to expect from our debut album in 2016.
 EM: What are you working on now?
T&R: Right now, we've just had a load of new studio equipment delivered so getting all of that to work! But aside from that, we've really been trying to get knuckled down and stuck into writing as many originals as possible.
EM: What's something in your iTunes library that's influencing you these days?
Rob: Ooh tricky question but: Letherette – "In July Focus." Maybe not really influencing me personally, but the production is super clever and intricate!
Toy: Andre Hommen – "Battery Park."
[soundcloud url="https://api.soundcloud.com/tracks/194220382" params="auto_play=false&hide_related=false&show_comments=true&show_user=true&show_reposts=false&visual=true" width="100%" height="450" iframe="true" /]
 EM: Any collaborators that you hope to work with in the future? You guys are definitely on on the rise, what's something you look forward to doing when you've "made it"? Is that a place you strive to be? 
T&R: We'd love to work with the likes of Years & Years, Jessie Ware, Kwabs, MNEK to name but a few of our long list! I think our plan is to "make it" first and then worry about what we'll do if we get there! I guess everyone's opinion of "making it" is subjective, but without sounding too cliché, for us the sky is the limit, so fingers crossed people like what we do for many more years to come!
EM: And lastly, what's something that we might be surprised to know about each of you?
Rob: I have a slightly unhealthy obsession with buying too many pairs of AirMax! I must own about 10, and have to stop myself from buying more.
Toy: I used to have six, yes six, sugars in my coffee until recently!
Studio 7 Tracklisting:
Save Me Now (Ft. Sam Wills) (Extended Vocal Mix)
Losing My Love (Ft. Rothwell) (Extended Vocal Mix)
Like A Shadow (Ft. Robyn Sherwell)
Save Me Now (Ft. Sam Wills) (Extended Instrumental Mix)
Losing My Love (Ft. Rothwell) (Extended Dub Mix)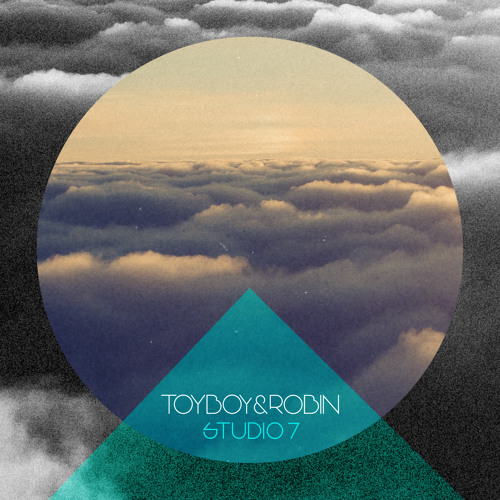 Connect with Toyboy & Robin: