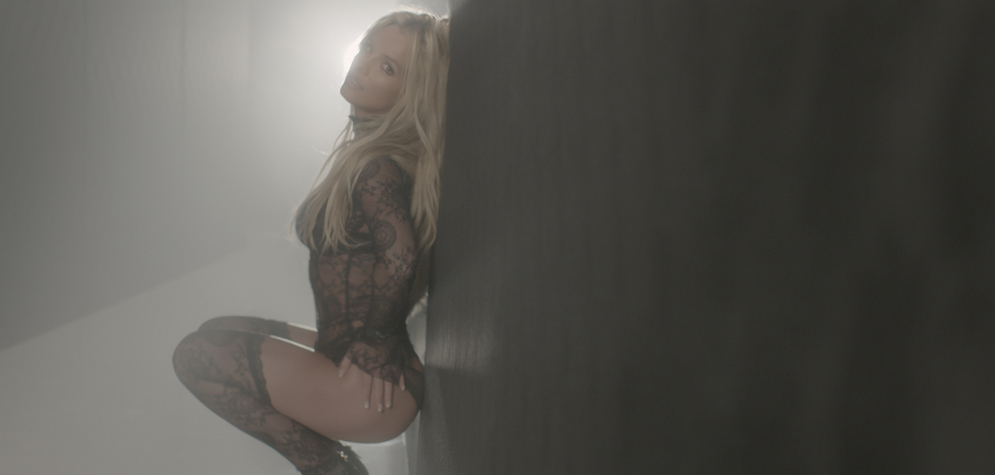 Britney Spears may have been outdone by Beyonce and Rihanna's performances at last month's VMA's, but a standout track from her new LP Glory is sure to bring her comeback full circle. The song, "Better," is a tropical-electronic pop romp that is essentially the sequel to Justin Bieber's "Sorry" thanks to production from Bloodpop and songwriting from "Sorry" co-writers Julia Michaels and Justin Tranter. (The only "Sorry" team member missing is Skrillex.)  
Michaels and Tranter have been in high demand in the pop world since "Sorry" dropped and became an international sensation last year. After working on a slew of songs for Gwen Stefani's latest album, they were tapped to write for Kygo's debut album. That effort resulted in "Carry Me", a bouncy love song featuring Kygo's typical, tropical production that the Norwegian producer and Michaels performed at the Olympics closing ceremony. 
"Better" follows up in the vein of "Carry Me" and "Sorry", with fun, sex-positive lyrics like, "Show me what's under your t-shirt, and bare it like it's your first time," and, on the chorus, "when you know somebody, and they know your body, it's so much better". The track also features vocal runs ("oh, oh, oh, oh") that have become a signature feature on Michaels' and Tranter's songs.  
Michaels and Tranter co-wrote five other songs on Britney's new album but none are as forward-looking as "Better", and that's thanks to production from Bloodpop. (Not that the album is lacking in terms of futuristic, electronic-pop productions. It features a number of solid tracks from producers like Cashmere Cat and Mattman & Robin but none come close to the infectious"Better" beat.)
Bloodpop started out as Blood Diamonds, releasing his own productions on SoundCloud before collaborating with artists like Grimes, Tinashe, and, eventually, Madonna and Justin Bieber. On "Better", he brings back a number of elements from "Sorry", like the drum rim hits that keep a dancehall rhythm, but then throws in some massive pitched down toms and chords on a malimba-like instrument to increase the tropical flair. After Britney finishes the chorus, Bloodpop drops in an infectious synth hook (think "Lean On" or DJ Snake's latest "Let Me Love You") that dominates the track, sending listeners into sun-kissed bliss. There's no denying that this production is a banger.
We're look forward to seeing what Bloodpop, Justin Tranter and Julia Michaels, who recently signed a solo deal with Republic Records, come up with next. For now, we'll enjoy this new Britney track as a guilty pleasure.
Connect with Britney Spears  Facebook | Twitter 
Connect with Bloodpop  Soundcloud | Facebook | Twitter