A few weeks back, we premiered a mix by Ghostly International duo ADULT., a horror-themed Moogfest mix preceding their appearance at the Durham, North Carolina-based festival.  We also announced a contest, giving you a chance to win two Moogfest passes of your own.  Well, the results are in, congratulations Omar Loaiza, you're the lucky winner!  If you didn't win, your consolation prize is an hour-long mix by fellow Ghostly artist Heathered Pearls, so quit your crying and dance.  
As Heathered Pearls, Jakub Alexander makes cerebral, luminescent house and techno, his last album being 2015's Body Complex.  Explaining the concept behind his contribution to the Moogfest mix series, he says: 
"From the tweaking of the delay to the slow driving of the filter, musicians find the most lush ways to transform sounds in the deeper realm of the dance world. Capturing that lifeblood is what I focused on in this mix."
Alexander has chosen to keep the tracklist a secret, putting even more focus on the sounds themselves, free of titles and attached personalities.  What you're left with is an hour of dance music that is gorgeous, pure, and most lush indeed.  Check out Heathered Pearls alongside the likes of Grimes, The Orb, Odesza, Laurie Anderson, Blood Orange, GZA, Ryan Hemsworth, The Black Madonna, and Sunn O))), just to name a few.  It's all going down May 19-22, complete with daytime lectures, circuitry workshops, film screenings, Reggie Watts, and more.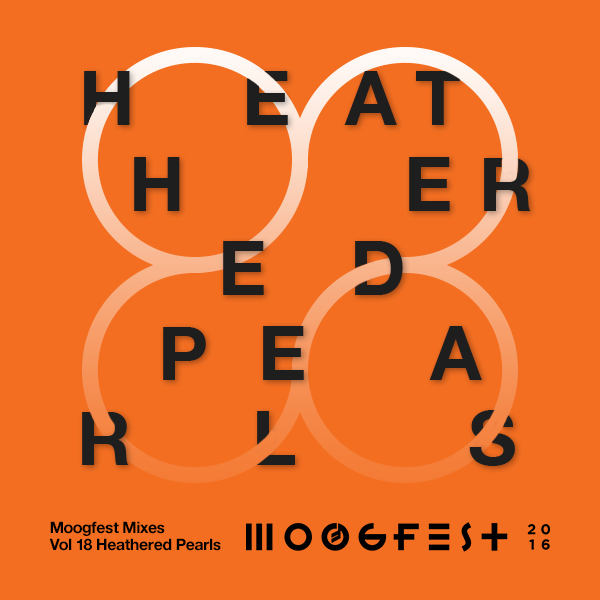 Connect with Moogfest: Facebook | Soundcloud | Twitter
Connect with Heathered Pearls: Facebook | Soundcloud | Twitter