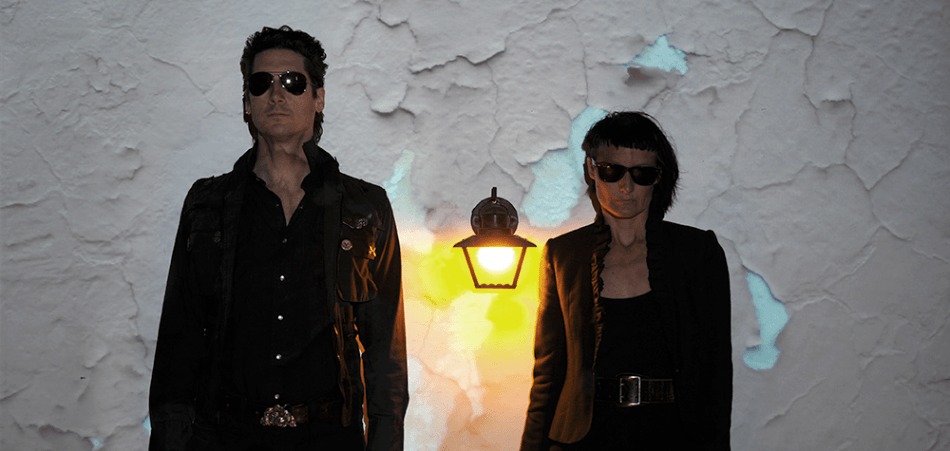 If you love electronic music, chances are you're either going or wishing you could go to Moogfest.  The music and technology festival, dedicated to synth innovator Dr. Robert Moog, is set to take place May 19-22 in Durham, North Carolina, sporting an incredible lineup of innovators both old and new.  North Carolina's cluster of research-intensive universities makes it a perfect setting for a festival that features not just great music, but also lectures, installations, and hands-on technology workshops.  Basically, you want to be there, and EARMILK wants you to be there too.  Enter your info HERE for a chance to win two general admission tickets to Moogfest.
To soundtrack this amazing opportunity, we're doubly honored to premiere Volume 15 of Moogfest's Mix series, put together by Ghostly International's cold wave duo, ADULT.  They deliver a spine-tingling horror-themed mix, which runs through a slew of tracks in just 35 minutes.  How is this Moogfest-themed you ask?  Not sure, but the festival used to take place around Halloween, so it feels just right to me.  I've heard plenty of horror mixes in my day and this one takes the cake; ADULT's use of Laurie Anderson's "Closed Circuits" early on is completely unnerving, and it's followed by the likes of Einstürzende Neubauten, Skinny Puppy, John Carpenter, and Ennio Morricone, along with countless classic horror soundtracks.  At Moogfest, ADULT will be premiering a feature-length film, The Three Grace(s) Triptych, complete with live accompaniment.
Stream the mix above, and check out that beauty of a tracklist below.  Tune in a few weeks from now as we announce the winner of the contest, and premiere yet another mix from one of Moogfest's other Ghostly International artists. 
ADULT: Moogfest 2016 Mix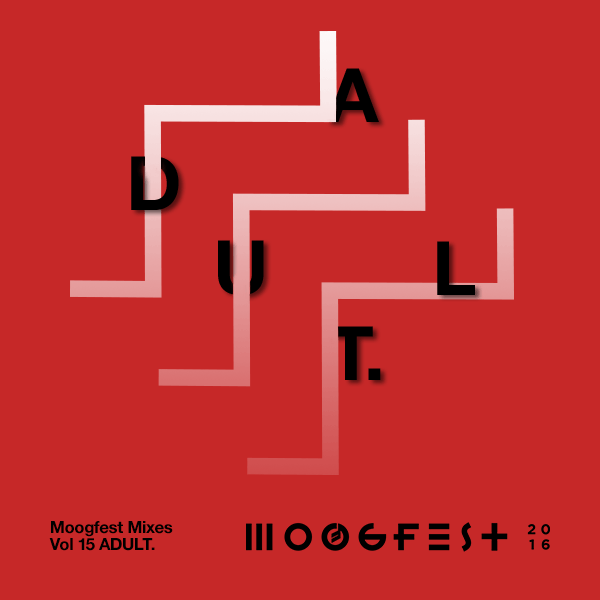 Tuxedomoon -James Whale
Laurie Anderson -Closed Circuits
Einstürzende Neubauten -Wste
Jerry Goldsmith -The Calling (from "Poltergeist")
Wendy Carlos -Heartbeats and Worry (from "The Shining")
Disasterpeace -Inquiry (from "It Follows")
Fripp & Eno -The Heavenly Music Corporation (reversed) I
Janet Leigh & Sandy Fadel -The Whole Place Falls Apart (from "The Fog")
Lalo Schifrin -Possession IV (from "Amityville II:The Possession")
Gary Numan -Asylum
Charles Bernstein -Intro (from "April Fool's Day")
Joseph LoDuca -Games (from "Evil Dead")
John Carpenter -KAB promos (from "The Fog")
Goblin -Markos (Alt. Version) {from "Suspiria"}
Candace Hilligoss -"I Don't Belong In The World" (from "Carnival of Souls")
John Larroquette -Opening Narration (from "The Texas Chainsaw Massacre")
Wendy Carlos -Rocky Mountains (from "The Shining")
John Carpenter -The Seagrass (from "The Fog")
Dorit Chrysler -Avalanche
Harry Bee -Windharp (from "The Exorcist")
Skinny Puppy -…Brap
Goblin -The Living Dead Voices! (from "Zombi: Dawn of the Dead")
Cannibal Ferox -The Sound of Terror (Grindhouse Trailer)
Daktari Lorenz -Gardener (from "Nekromantik")
Harry Manfredini -The Archery Range (from "

Friday The 13th

")
Ennio Morricone -The Bird with the Crystal Plumage (from "The Bird with the Crystal Plumage")
They're All Going to Laugh at You (from "Carrie")
Throbbing Gristle -Beachy Head
ADULT. -The Importance of Being Folk Part I
The Residents -The Walrus Hunt
John Harrison -Something to Tide You Over (from "Creepshow")
Der Zyklus -Biometry
Sinoia Caves -Elena (from "Beyond the Black Rainbow")
Howard Shore -Assassins in the Barn (from "Scanners")
Disasterpeace -Doppel (from "It Follows")
Suzanne Ciani -Sound of Wetness
Wendy Carlos -Two Polymoog Improvisations (from "The Shining")
ADULT. -The Importance of Being Folk Part III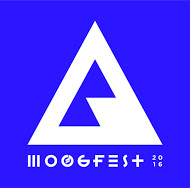 Connect with Moogfest: Soundcloud | Facebook | Twitter