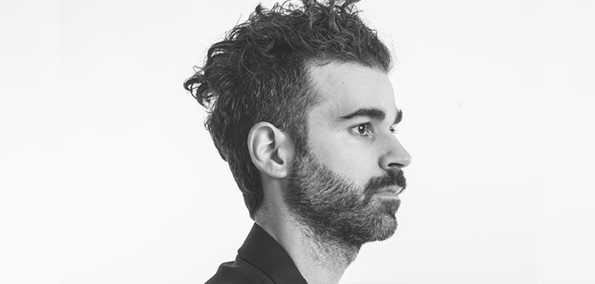 EARMILK is excited to share the premiere of Geographer's new live video for his cover of Paul Simon's "I Know What I Know." Inspired by a cover he recorded of Arthur Russell's "This Is How We Walk On The Moon", frontman Mike Deni released a full album of inspiring cover tracks last year titled, Endless Motion Vol. 1 EP. The full live performance of the album was filmed in San Francisco's Prairie Sun Studio - home of several other noteworthy acts including Tom Waits, Paul McCartney, and Neko Case.
Geographer's spin, on Paul Simon's 1986 hit, is filled with trademark free-spirited melodies that intertwine new age synths with soft, textured vocals and guitar hooks that are hit with pinpoint accuracy. The entire Endless Motion Vol 1 EP is filed with representations of the boundless extent that Deni will go to draw influence from all parts of the musical spectrum. 
This music video provides a behind the scenes look at the arsenal of various instruments that are played live during this track and displays their ability to seamlessly weave these different sounds harmoniously into the same track -  providing a steady progression that builds to an explosive, all-encompassing climax of indie pop sound. 
Also, what's sexier than a few closeup shots of Deni's classic, baby blue Fender Stratocaster? If you're feeling extra adventurous, check out the additional link below to Simon's original and more "worldly" version of the song.
In addition to the release of the live studio video, Geographer has announced a 22-date North American headlining tour supported by the UK four-piece The Crookes.  Stops on the tour include various performances down the California coast and then across to New York, Boston D.C and more. He'll also be making an appearance at this year's Treefort Festival,