Steve Angello marked another first in his career last night, opening his first ever gallery exhibit in the heart of New York City. 
The Swedish DJ, producer and former member of Swedish House Mafia embarked on his foray into the art world nearly three years ago, when he began the project the is now on display in a gallery on 29th street. Curating and art directing a collection of ceramic pieces, each intricately hand decorated in blue painting in a style that's been a Swedish tradition dating back to the 1400's, Angello obviously has a specific eye and a specific passion when it comes to his new exploration. 
Named for his most recent critically-acclaimed electronic album release, the art in Wild Youth has been previewed throughout the album's creation. In totality, the collection feels cohesive and passionate, and at its debut last night, certainly did not feel like a musician trying to make his way into the art world, but rather, an exhibit of interest and inspiration. At the gallery's opening, Angello also debuted the music video for his track "Tiger" from Wild Youth. Short film in feeling, the music video follows a primal story line through Nordic-looking scenes, and the insinuation of good and evil through black and white.
[youtube]https://www.youtube.com/watch?v=uaR6psP-qWY[/youtube]
The Wild Youth exhibit also features Angello's streetwear collaboration with Odeur Studios, and will culminate with a show at Highline Ballroom on Sunday night.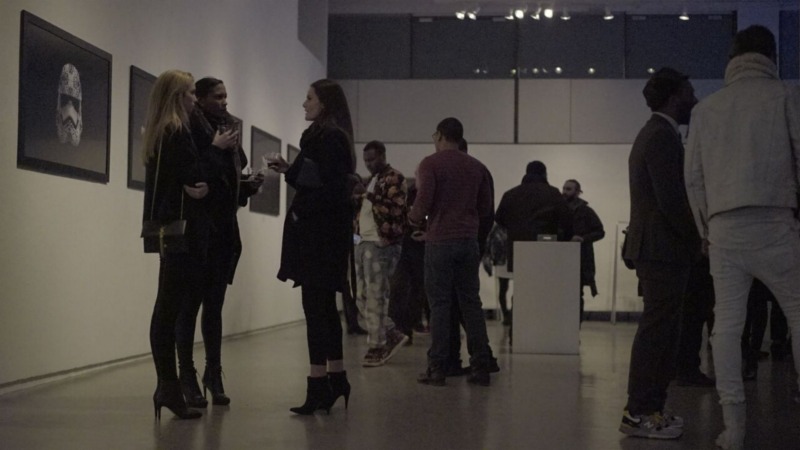 SCHEDULE FOR WILD YOUTH GALLERY:
Feb 12 – Open to the Public – 12PM – 8PM
Feb 13 – Open to the Public – 12PM – 8PM
Feb 14 – Open to the Public – 12PM – 8PM
Feb 14 – Steve Angello & Friends @ 10 PM at Highline Ballroom (431 W 16th St)
LOCATION OF GALLERY: ADC (106 W 29th St)