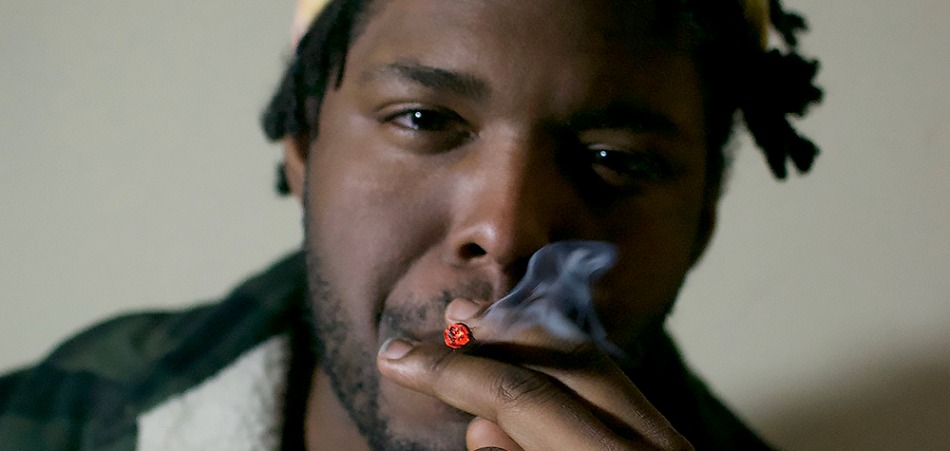 Whether it be loneliness or companionship that  Valentine's Day emphasizes on an individual scale,  this hallmark holiday has a way of bringing some of the most creatively introspective work out of artist. Peter $un is name that has been mentioned on EM before, however it has been a while since we have heard from the budding VA rapper/vocalist. His recent records find him collaborating with bedroom producers that only leaves you questioning what will come next from this MC who clearly likes to experiment with his own style. 
Take "Jellystone Park", for example. Produced by L.A. beat manipulator, Gyyps, I'm not sure what the track has to do with the fictional American park. However, with its heavy bass drum and sloppy off-beat snare that you'd be able to pick out from across the street of a loud and busy intersection, it feels less about Ranger Smith upholding safety and more about Yogi and Boo-Boo plotting on all those "Pic-a-nic" baskets. In fact, that may be the metaphor here. This is, by and large, one of the hardest tracks that I've heard from $un.
[soundcloud url="https://api.soundcloud.com/tracks/243334399" params="color=ff5500&auto_play=false&hide_related=false&show_comments=true&show_user=true&show_reposts=false" width="100%" height="166" iframe="true" /]
"Smells Like Sunflowers" on the other hand is more of a waltz of a record. A hip-hop ballad, if you will, that sounds more mature than the 16 year old Chicagoan producer that gave it life, Tim Aspen. Right in time for the holiday, this one might have you whispering nothings as sweet as the song's title into your significant others ear. The subtle and quiet approach is what Peter takes to lyrically on this one, further illustrating the artists capability to pull from his mixed bag of styles. 
[soundcloud url="https://api.soundcloud.com/tracks/246718354" params="color=ff5500&auto_play=false&hide_related=false&show_comments=true&show_user=true&show_reposts=false" width="100%" height="166" iframe="true" /]